Rafael Leão is Graham Potter's preferred player over Cristiano Ronaldo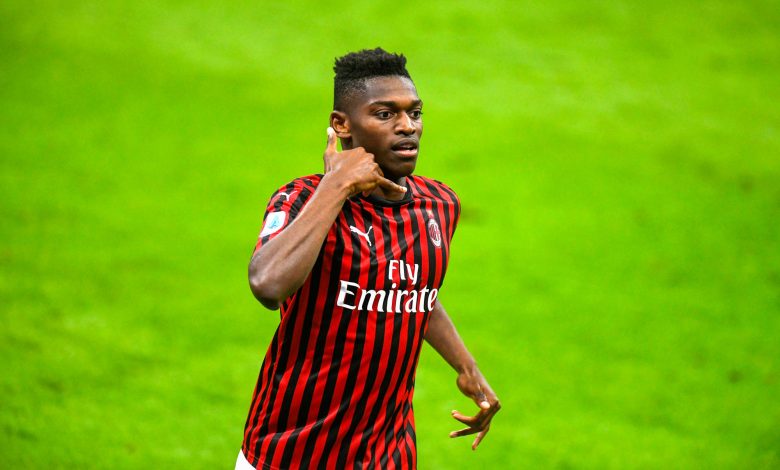 By Maria Mark
Graham Potter, the manager of Chelsea, prefers AC Milan forward Rafael Leão to Cristiano Ronaldo of Manchester United.
Journalist Ben Jacobs claims that Chelsea won't give a deal for Cristiano Ronaldo first priority because Rafael Leão appears to be on their radar. The Blues are expected to make some roster adjustments in the near future, but Ronaldo doesn't currently appear to be in their plans.
The Portuguese player's actions during United's 2-0 victory over Tottenham Hotspur have angered several club members, including manager Erik ten Hag, and he appears to be leaving the team.
Before the referee even blown the final whistle, he was observed leaving the field of play as an unused substitution. Additionally, he declined to enter the field as a substitute and departed the venue without the manager's permission.
The Dutch manager was upset by the entire affair and opted to exclude the Portuguese striker from the squad for the match against Chelsea on Saturday. It will be interesting to see what efforts are taken to prevent further instances of this kind of scenario, which could derail the team's momentum.
Leão has long been a target for Chelsea, who have previously expressed interest in the youngster. The attacker is also highly regarded by Potter, who kept a close eye on him when Milan recently played Chelsea in the Champions League.
Leao's current deal is until the June 2024; therefore, Milan would be best served to put him on the market in the summer in order to discover his true worth. Also apparently keeping an eye on his whereabouts is Manchester United, who may invade the San Siro to replace the 37-year-old should Ronaldo decide to quit the club in January.
Ronaldo's contract might be terminated by United if it makes sense and would enable the player and the club to strike out on their own. Leão's physicality and agility have given his skills a new dimension, and should he move to London, Chelsea will be flexing their muscles in the Premier League for a considerable amount of time.