Endrick: Youngest player to score for Palmeiras in Brasileirão history
The jewel at 16 that Real Madrid seeks, makes history: he breaks a record of 106 years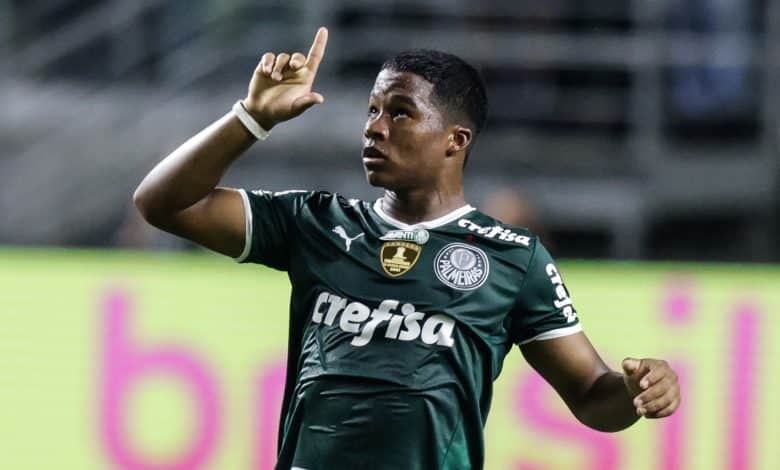 It was so much anticipated how the wonder-kid will perform with the first team, but the magnificent teenager,  Endrick, immediately shows his quality by scoring a brace in what was his fourth game with Palmeiras in The Brazilian Série A "Brasileirão".
Never played as a starter, the 16 years old was on the bench for the 8th time this season, and he already was an unused substitute in 4 out of the last seven, but today, situation were different as his team were 1-0 down by the end of the first half against the hosts, Athletico Paranaense.
Portugeses coach, Abel Ferreira, decided that Endrick will feature in the game with the start of the second half, a full 45 minutes in front of the young player to show his quality, and he did.
Entering the second half as a substitute  for the right winger, Mayke , Endrick needed just 14 minutes to put his name on the score sheet with a goal scored by his left foot, to level the score for the visitors.
11 minutes later, the wonder kid scored his second and put his team in front, before Gustavo Gómez sealed the game for the Palmeiras with a third goal.
So, with his longest playing time on the field in a Brazilian Série A game (Previously played a total of 61 minutes in three games as a substitute), Endrick (at 16 years and 3 months) became the youngest player to score with the first team in Palmeiras history.
The newspaper 'O Globo' reports that Endrick breaks a record that lasted 106 years by overtaking Heitor (16 years, 11 months and 14 days), who scored with Palmeiras  in the 4-1 victory against Associação Atlética das Palmeiras on December 3, 1916.
Real Madrid have an advantage in the bid to sign Endrick
The Spanish newspaper MARCA reports that "the bid for Endrick has already started" and that the PSG could have already offered 20 million euros for Endrick, far from the 35-40 million that the Palmeiras asks for its great jewel.
Real Madrid have repeated the strategy of the latest signings. persuading the young players to join, in silence. There is no agreement, but it is true that Real Madrid has come very close to the footballer and his environment according to the Spanish outlet.
Endrick could not sign for any European team until July 2024, when he turned 18 and would be free to join any team.