Oust Duo In Barcelona Pique And Alba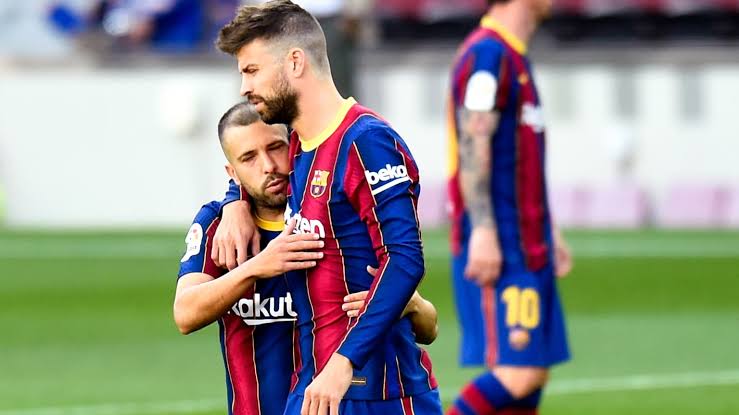 Barcelona Spanish team officials decided to oust duo Gerard Pique and Jordi Alba from the Catalans' ranks during the upcoming winter transfer period.
Barcelona had bid farewell to the Champions League on Wednesday, for the second consecutive season, and turned to play in the Europa League.
The Catalan newspaper Sport reported that the Barcelona administration began negotiations with the duo Pique and Alba for their departure from the Blaugrana next January, although their contracts expired in June 2024.
Barcelona officials are seeking to get rid of the old guard within the Parsa ranks in order to continue the project of establishing a new team under the leadership of young coach Xavi Hernández.
The only obstacle to getting rid of Pique and Alba during the January 2023 transfers is the remainder of their current season dues, amounting to 145 million euros, split between 80 million euros for Pique and 65 for Jordi Alba.
The newspaper concluded its report that a department is negotiating with the duo Pique and Alba to reduce their remaining dues this season in order to facilitate their exit process in January and take into account the club's economic conditions.
If Pique and Jordi Alba are eliminated, the elderly players will remain within the Barcelona ranks, Sergio Busquets and Sergey Roberto.