Real Madrid Want Signing jude Bellingham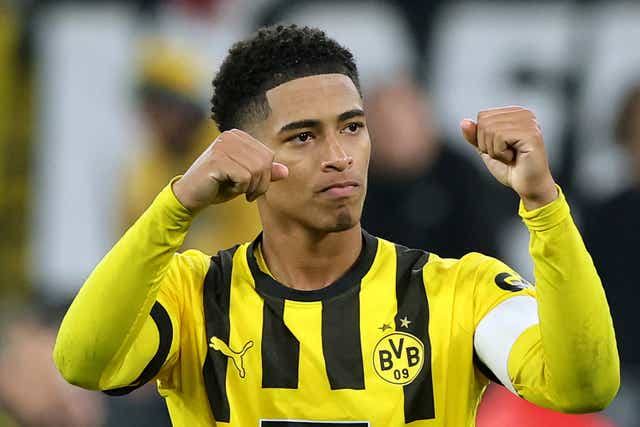 The Royal Club is likely to continue the search for elements to develop the team in order to plan further for the future, having only added two new elements to the team in the upcoming winter transfer window.
According to the US network ESPN, Real Madrid have already begun searching for alternatives to veteran duo Tony Cross and Luka Modric, to improve the midfield of the royal team.
The report indicated that Real Madrid identified England's Jude Bellingham as Borussia Dortmund's German star as the first option in strengthening the club's royal midfield.
Real Madrid will soon begin serious talks with the England midfielder before entering to make an offer to Borussia Dortmund.
The English network "TNT Sport" revealed that Real Madrid are ready to enter the race for the signing of Brazilian Bruno Gemarais, the star midfielder of English club Newcastle United.
Chelsea and Liverpool will try to sign the Brazilian star midfielder, despite Newcastle holding on to his continuation with the team.
Real Madrid have experienced a difficult period in the transfer market after the coronavirus pandemic until the team made no deal in the summer of 2020-2021 for the first time in 40 years, but things look set to change with the start of the 2022 transfer.
Days before the official start of the 2022 summer transfer window, Real Madrid were able to sign France's Aurelian Chuamini from the Monegasque club in a deal that could be worth more than 100 million euros.
In order to resolve the defensive crisis suffered by Italy's Carlo Ancelotti in the 2021-22 season, Real Madrid signed Germany's Antonio Rudiger for free.
Signing Chuamini and Rudiger, Real Madrid stopped looking for new players and closed the summer transfer market without making other deals.
Real Madrid continued their attempts to bring in Kylian Mbappe until last May, the player blew a resounding surprise and decided to continue at Paris Saint-Germain until 2025, delivering a blow to the royal club's hopes of including him.