Atlético rejected 100 million! from Bayern for Joao Felix
The Rojiblancos rejected the offer from the Munich team in the summer thinking that this would be their great season... something that is not being fulfilled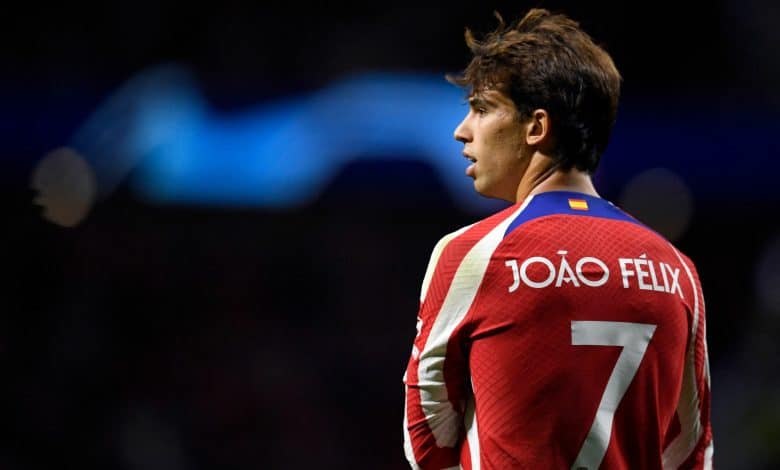 €100 million. That offer put Jorge Mendes in the offices of the main floor of the Metropolitan. The amount, of course, sought to convince Atlético to open the exit door to Bayern for Joao Félix, the Rojiblancos' great bet in the summer of 2019. Not even his three irregular campai
gns managed to convince Atlético to accept the offer and hand the Portuguese another chance with another big team.
In the Madrid Club, there was still hope that Joao would explode to be the world class player that many expected more than three years ago. His speedy rise at Benfica sparked a race between Manchester City, Real Madrid and Atlético themselfes, which the Rojiblancos took away due to Gil Marin 's efforts to make him Griezmann's heir.
Now, not a few in the club believe that such an amount should have been accepted to strengthen other positions and, incidentally, remove the club's greatest focus of conflict, the relationship between the player and a Simeone who gave him stripes at the beginning of the course bu
t who He has been sending him to the back of the bench until he starred in the longest streak of consecutive games without being a starter, eight counting the one against Bayer Leverkusen on last Wednesday.
And because of what is previously mentioned, what was an inflexible stance, the idea that "Joao is untouchable", has now changed into less forcefulness.
Bayern loved the idea … when Lewandowski left
Obviously, they are not the same profile, but Bayern's attempt to sign Joao came when they sold Lewandowski to Barça. In addition to Mané, signed from Liverpool, the Germans were looking for a player on whom to build the future.
now the question is, Will they return with a new offer as Joao wants to leave as soon as possible?