Another door opens in Italy for Odriozola
According to 'Footmercato', Juventus "has already established the first contacts with the player's environment to enquire about possible arrival in Turin.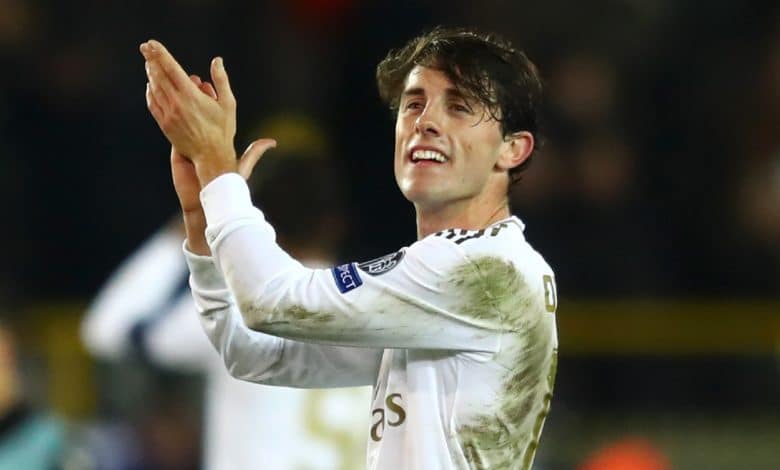 "Juventus negotiates the arrival of Álvaro Odriozola". Footmercato says so. The French outlet, in an exclusive information, report the interest of the Old Lady in the Basque playe (born in San Sebastian), who is practically invisible in Real Madrid this season. The intention from the Bianconeri is to try to recover in the Serie A after a slow start, and Odriozola had already fit perfectly in the Fiorentina the last season, leaving a great impression in Italy, fact that makes it an interesting target for coming market (the winter transfer). He has not yet played any minute this season (the only one alongside Vallejo of the first team) and they intend to take advantage of it in Turin.
In fact, according to Footmercato, Juve "has already made the first contacts with the player's environment". As they now place the ball in the court of the white club: "Now remains to see what Real Madrid will think". In summer there were already contacts from clubs such as Notthingham Forest, as reported by AS, to try to get Odriozola out of Santiago Bernabéu, but the move wasn't materialized and now it is in the complicated situation. With Carvajal as the indisputable right back for Ancelotti, and his replacement is a Lucas Vázquez. Moreover, Rüdiger – the center back – has appeared on the right side, up to four times (against Eintracht, Celta, Betis and Barça), always entering the final minutes.
In Florence, Odriozola regained lost regularity with his move to Madrid in 2018, after shining at the Real Sociedad. With the elastic Viola he played 27 games, 20 of them as a starter, providing moments of brilliant football thanks to the coach system (was Vincenzo Italiano), which allowed him to enhance his greatest virtues: speed and his offensive advancing. Something he hasn't been able to produce in Madrid.
In his four seasons with Los Blancos, he has barely been able to play. just a total of 43 games, most (22) in 2018-19, which was his first season with the team.
With a contract until 2024, the sale of Odriozola is one of the most attractive options for Madrid when making cash, since it still maintains an important consideration (he is valued at 10 million euros by Transfermarkt) and by age (26 years) He's got his best years ahead of him.
Juventus has his eye on the player. Danilo is the only pure right-back in Allegri's squad, with Cuadrado who is more as a winger.