Endrick's future? "Nothing decided for Real Madrid or any other club."
The Brazilian wonderkid has no preference yet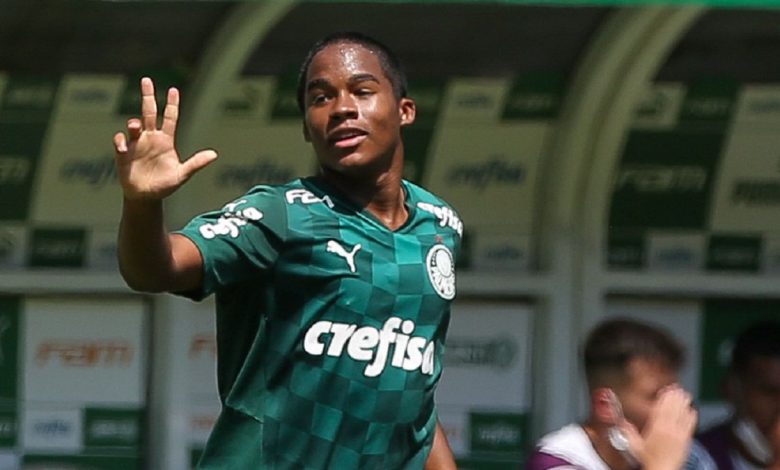 The future of Brazil's talent, Endrick, remains unclear. Speculation grows day by day about Palmeiras' talent.
With two goals against Athletico Paranaense within 25 minutes, and then a goal against Fortaleza in the last round of The Brazilian Série A "Brasileirão", the 16-year-old is currently dominating all the transfer news.
Spanish newspaper Marca linked the player to Real Madrid, and yesterday reported that Spanish giants' officials were already in São Paulo to negotiate the acquiring of the next emerging Brazilian talent
In any case, the player will not leave his current club before he turns 18, this will happen in July 2024, however the Spanish club is trying to strike a deal with Palmeiras to ensure that the player's services are guaranteed. But they are not the only club aspiring to get the teenager, with PSG also seeking the player's services.
The player's father stated that his son had not yet decided on his next destination, confirming that this would be done in the coming months, with the club wishing to serve Endrick paying the amount specified by Palmeiras
Endrick's father Douglas said: "There's nothing decided for Real Madrid or any other club. We've no preference yet". "We'll decide in the next months, the club that will pay what Palmeiras want and show us the best technical project for Endrick, will sign the boy".
No club has yet made an offer for Palmeiras, but the Brazilian club are ready for offers with the promising star starring in game after game.
The player's release clause is at 60 million euros, but there is a pact that could see him go for 35m euros or 40m euros.