Sampdoria 0-1 Roma: Pellegrini makes the difference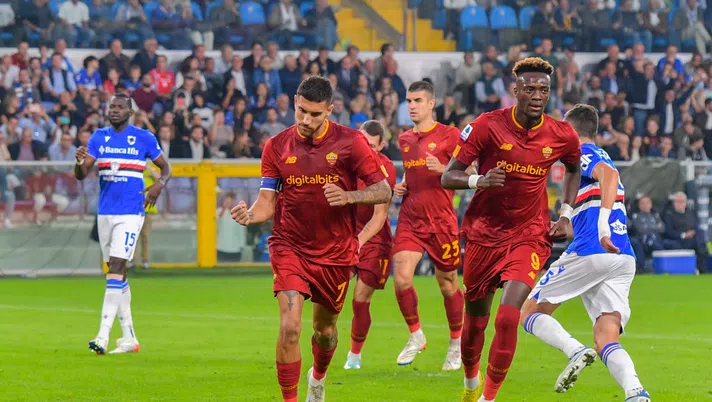 Roma won hard-earned encounter against Sampdoria, 1-0, on Monday night at the Marassi Stadium in match week 10 of the Serie A.
Giallorossi emerged victorious thanks to Lorenzo Pellegrini's only goal that came in the 9th minute from the penalty spot.
The captain celebrates with the first goal in the league in his 200 games in Serie A. It is the decisive penalty, executed with great coolness.
As a result, Roma moved up to the fourth place in the Serie A table, with 22 points, while Sampdoria remain at the bottom of the table with just with 3 points.
Jose Mourinho's Rome beat Inter Milan and Lecce in the eighth and ninth match weeks.
Roma have played 10 games in the Serie A this season, recording 7 wins, one draw and two losses.
Three valuable points that lead Roma to fourth place in the Champions League qualification race. Over Lazio and Udinese. A good business card in view of the big match at the Olimpico against Naples next Sunday at the Olimpico.
The Rome team misses the efforts of Argentine superstar Paulo Dybala after suffering from a left quadriceps injury — specifically a tear of the rectus femoris and needs to recover in a maximum of 4 to 6 weeks.