Ballon d'Or 2022 … Karim Benzema wins the prestigious award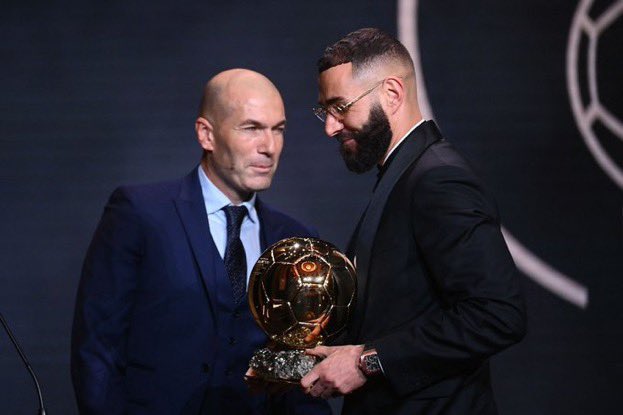 Karim Benzema, who produced the best season of his career in 2021/2022, was crowned best player on the planet by winning the prestigious Ballon d'Or, awarded by Zinedine Zidane.
Benzema (34) is the oldest winner of the Ballon d'Or since Stanley Matthews won the first edition in 1956. The French striker was trained at Olympique Lyon, his hometown's club. After 66 goals in 148 games Benzema left for Real Madrid in the summer of 2009, where he is record now stands at 328 goals in 615 matches.

Benzema received the award at the Théâtre du Châtelet in Paris, where the 66th Ballon d'or was awarded. He is the successor of Lionel Rossi, who, to the surprise of many, won the prize on November 29, 2021, beating Robert Lewandowski.
After all the commotion that arose from the last year, France Football, the organizer of the prestigious award, decided to tighten up the voting guidelines changing the criteria for the first time since 1956. The nominations and voting are not based on the player's performances during a calendar year, but for a complete season.
Benzema had produced an outstanding season with 44 goals and 15 assists in 46 matches during 2021/2022. He won La Liga and the Champions League with Real Madrid; achievements individually and collectively led him to win the prestigious award.

Benzema has won his first Ballon d'Or, becoming the first French player to do so since Zinedine Zidane in 1998. France have now five different Ballon d'Or winners, with no other country having more.