Ballon d'Or 2022 … Benzema shows respect to Ronaldo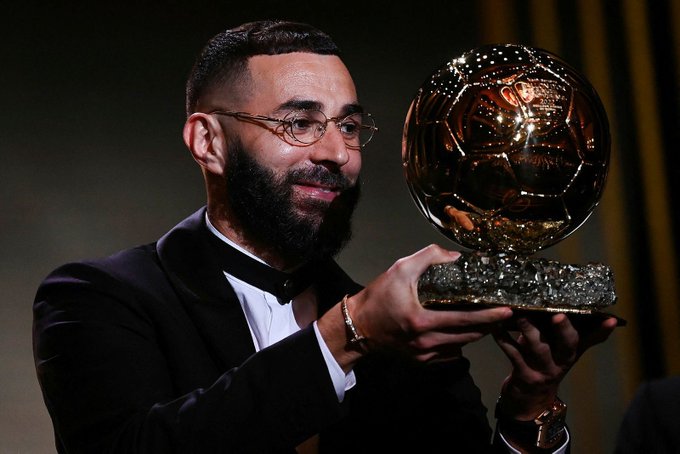 On Monday, Frenchman Karim Benzema won the Ballon d'Or for the first time in his career. Currently at Real Madrid, the striker received the award from the hands of club idol Zinedine Zidane and, after receiving the trophy, showed idolatry to another great Madrid idol, Ronaldo Fenômeno.
Benzema was the first Frenchman to win the Ballon d'Or since Zidane in 1998. He dedicated the trophy to former French midfielder and Brazilian Ronaldo Fenômeno, who won the same honor twice, in 1997 and 2002.
"For me, there is no other striker like him (Ronaldo). What he did on the pitch is impossible to replicate, because it's history. He's the only striker who, if he was on my team, I'd sit on the bench without complaining. Because he was on a level that is impossible to reach, like him and like Zidane. It's history, it's the Phenomenon not only for me, but for the other attackers," the striker said after receiving the award.
Karim Benzema ❤️ Ronaldo #ballondor pic.twitter.com/MiNQwwugcX

— Ballon d'Or #ballondor (@francefootball) October 17, 2022
Karim Benzema took first place on the list, with Sadio Mané (Liverpool) second and Kevin De Bruyne (Manchester City) third. The award considers the performance of the 2021/22 season, in which the Frenchman won the Champions League with Real Madrid.