Ribéry retires from football
"The ball stops" - Franck Ribéry announces the end of his playing career!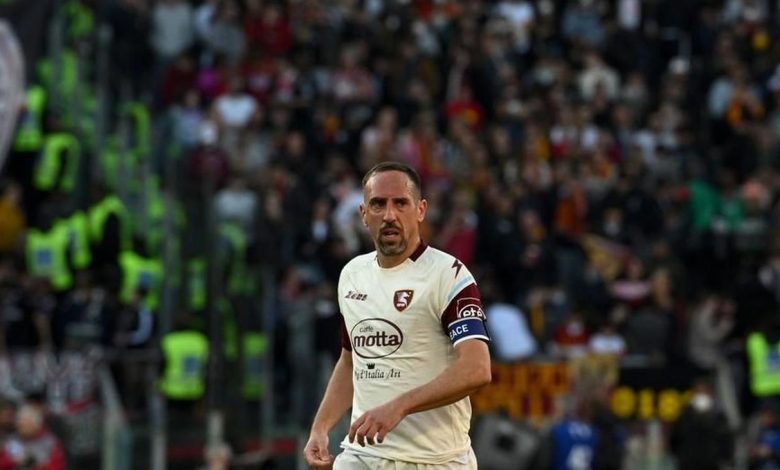 Now it's official. Former Marseille, Bayern Munich and Fiorentina player, Franck Ribéry, has ended his active professional career on Friday. The 39-year-old Frenchman says goodbye to the football fans.
In the past few weeks there have been numerous rumors and speculations about Franck Ribery and a possible career end. As of today, it's official: the 39-year-old Frenchman is finally hanging up his football boots.
Ribery commented on his social media accounts as follows: "The ball is at rest. The feelings inside me don't. Thanks everyone for this great adventure."
Due to persistent knee problems, Ribery ended his professional career prematurely, despite a current contract with U.S. Salernitana 1919 until the summer of 2023.
"He is one of the greatest players FC Bayern has ever had"
After stints in Metz, Brest, Galatasaray and Olympique Marseille, Ribery moved to FC Bayern in the summer of 2007 and was under contract with the German record champions for 12 years. During this time, he not only shaped an era in Munich, but also celebrated numerous Continental and domestic successes with FCB. With the Munich side, the winger has won the Bundesliga nine times, the DFB Cup six times and the Champions League, the FIFA Club World Cup and the UEFA Super Cup once each. In the historic treble year 2013, Ribery was also voted Europe's footballer of the year. In total, he made 425 competitive appearances for FC Bayern (124 goals, 182 assists).
After his time at Bayern, Ribery moved to Italy, first playing for Fiorentina for two years and most recently for US Salernitana.
According to reports, Ribery will remain in Italy for the time being and become the new sports director in Salernitana.