Barcelona Deals This Season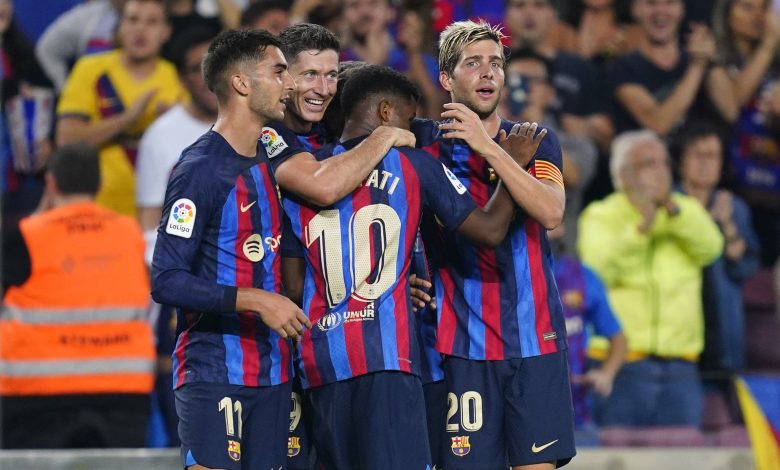 Barcelona face a very sensitive period in their campaign this season especially after losing from Real Madrid in El Clasico and approaching an official Champions League farewell after failing to beat Italy's Inter Milan on two occasions.
Xavi Hernandez came out to give a dose of confidence to Blaugrana audiences especially around some names such as Eric Garcia and Sergio Busquets who have been criticizing them in recent times.
The trial of Neymar in what has become known as the Neymar 2 case brought back many scenes about this thorny file in.
Nevish agrees to join Barcelona
Wolverhampton captain Ruben Nevisch, in remarks quoted by Ace, welcomed Barcelona's interest in his services, but emphasized his happiness at his current club.
Reports have emerged in England and Spain suggesting interest from the Blaugrana in making up for Sergio Busquets' expected departure next summer by including the Portuguese international.
Barcelona is interested in signing the jewel of Brazil
Spanish club Barcelona have shown their willingness to sign Vasco de Gama of Brazil midfielder Andre Santos, amid fierce competition from Newcastle United.
The Spanish newspaper Mundo Deportivo said Barcelona were not planning to pay the penalty clause of the player's contract by 40 million euros, and the Catalan club hoped to reduce the price by loaning the player to Brazil in January.
Barcelona want to sign Ibrahim Senjari to succeed Busquets
According to press reports, FC Barcelona are seeking to sign Ebrahim Senjari, a Dutch player, to succeed Sergio Busquets in the middle of the team field.
Busquets' contract with Barcelona expires by the end of the current season, the parties have not reached a formula for the contract renewal. According to Sport, the Catalan team's management wants to sign the Ivorian player to succeed Busquets beginning next season.
Barcelona refuse to surrender in Man Utd defender's deal
Barcelona management are refusing to surrender, press reports have confirmed, in an attempt to sign Manchester United's Diogo Dalot during the upcoming summer transfer window.
According to the newspaper Mundo Deportivo, the Portuguese player is one of Barcelona's priorities for strengthening the team ranks in the summer Mercato, and management is seeking to sign him and enter into negotiations with the management of his club.