Pele celebrates his 82th birthday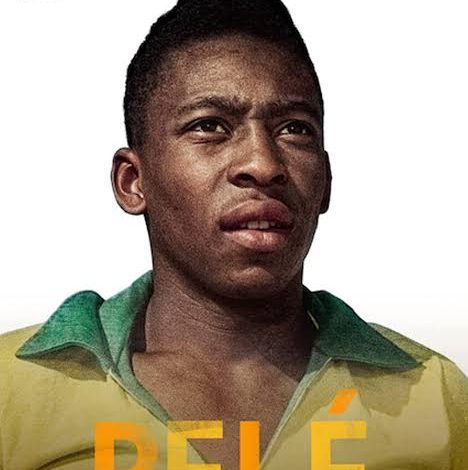 Brazilian football legend Edison Arantes de Nascimento, known as Pele, celebrated his 82nd birthday, as he was pleased to reach this age in good health, despite suffering from health problems in recent years.
The only three-time World Cup winner (1958, 1962 and 1970) born on October 23, 1940, Pele said in a video he posted on his Instagram account in which he appeared to sit with his hair black: "My friends in Brazil and the whole world, I am happy, so happy to be with you and that God has given me health until I thank you all for what I got."
The former international striker, 77, added a goal in 92 match with the Selesau team: "82 years is a gift from God, I hope we spend a lot of time together and, God willing, 82 another good year."
Pellet has suffered from health problems in recent years, having been hospitalized in 2021 in São Paulo to remove a colon tumor, after which his family and doctors indicated that his health was stable and he had to go to hospital regularly to undergo chemotherapy sessions, as part of the treatment protocol.
Pele suffers from kidney and hip problems that reduce his mobility and force him to use a walking assistant or wheelchair.
Several Brazilian soccer stars such as Ronaldinho, Neymar, Ronaldo and Rivaldo, "King" Pele, participated on his birthday.
Brazilian Pele is singled out as the only player in the world to win the World Cup 3 times in the copies of Sweden, 1958, Chile, 1962 and Mexico 1970, out of a total of 5 Silsau world titles over its history.
Pele suspended his shoes on 1 October 1977, after a full career of achievements and titles, he played 21 years.
Pele made 1,363 appearances.
He scored 1,283 goals.
Won the World Cup 3 times (Sweden 1958, Chile 1962 and Mexico 1970)
Played 92 games for Samba and scored 77 goals for the historic scorer
He began his career with Brazil's Santos 1956.
He retired in 1977 with the New York Cosmos.
He played for the Brazilian teams Santos and New York Cosmos.
He played his first game for Sileso against Argentina on 7 July 1957 at Maracana
He retired 18 July 1971 in front of Yugoslavia on Maracana
He achieved 11 championships with Santos between 1957 and 1974.
He won the Brazilian League 5 times, the Libertadores Cup twice and the Club Cup twice in 1962 and 1963.