Almazan-Atletico Madrid … Copa del Rey clash can be played in Metropolitano!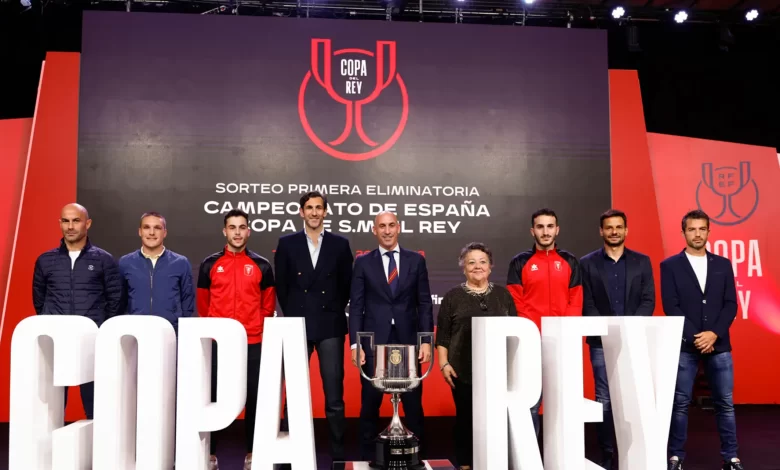 Atletico Madrid will play in the first round of the Copa del Rey with the minnows, SD Almazán. A team active in the third RFEF in the town of Soria, Castile and León, Spain. with a population of only 5,500. The truth is that, as happened last year with Rayo Majadahonda, the duel can end up in Metropolitano, Atlético Madrid stadium.
Their stadium is Municipality de La Arboleda, with a capacity of approximately 2,000 spectators. The club's initial idea were to play the game there, but the latest information points in the opposite direction.
Juan Carlos Aguilar "Lulu", the team's second coach, confirmed that they could play in Nuevo Estadio Los Pajaritos (Numancia' Stadium) … Or in the Metropolitano. "There are issues such as field dimensions, security cameras and others. The stands have been set up on other occasions and we have expanded the scope."
"Playing in Los Pajaritos, that means talking to Numancia, and another option is to do it in Madrid. This will not be the first time that two clubs have reached an agreement. But no, La Arboleda is out of the question ", Lulu asserted.
On the other hand, the local council still hopes to be able to play fencing there. Almazan Mayor Jesus Sidazzo assured the Spanish FA that they would make every effort to renovate La Arboleda Stadium.
Waiting for news, two scenarios are open. Try to force and play in La Arboleada or consider the option of going elsewhere. Los Parajitos will be the first choice and Metropolitano, the last. In sporting terms, playing at the Atlético Stadium will be the least interesting for the Sorian club, but the best from an economic point of view.