Real Madrid Lineup Vs Leipzig Tonight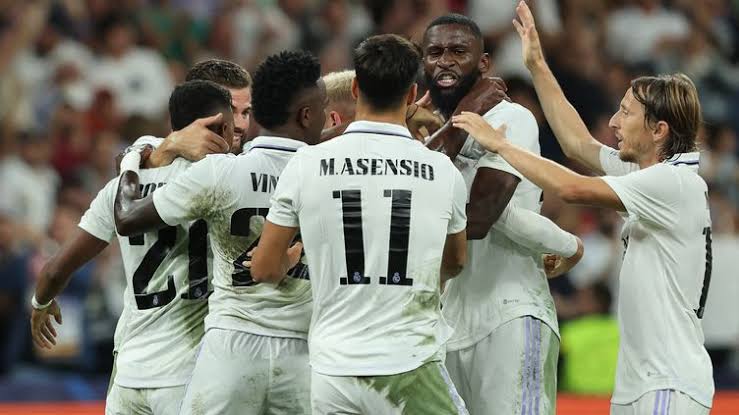 The Real Madrid vs RB Leipzig Champions League match takes place tonight at Red Bull Arena, in the fifth round of the Champions League group stage.
The match will be broadcast at 20:00 pm on Bt Sport 6.
Real Madrid's list for the Champions League clash includes: Courtois, Lunin and Luis Lopez.
Defensive line: Carvajal, Eder Militao, David Alaba, Vallejo, Nacho, Odriozola, Lucas Vázquez, Rudiger, Ferland Mendy.
Midfield: Tony Cross, Luka Modric, Camavinga, Chuamini, Dotur, Aribas.
Offensive line: Hazard, Asensio, Vinicius, Rodrigo, Alvaro.
Real Madrid absences from Leipzig Champions League clash:
Karim Benzema – Injury
Luka Modric – injury
Dani Ceballos – Technical Reasons
Mariano Diaz – Technical Reasons
Group F Champions League ranking
First place: Real Madrid – 10 points
Second place: Leipzig – 6 points
Third place: Shakhtar – 5 points
Fourth place: Celtic – Point