Bundesliga 2022/23: Managerial casualties rise to five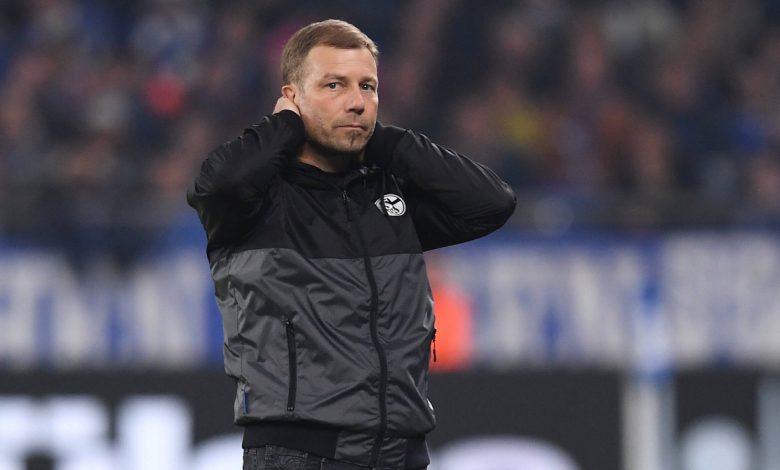 FC Schalke 04 announced this morning that they have relieved head coach Frank Kramer of his duties with immediate effect.
Kramer took over Schalke 04 in June 2022, but his journey with The Royal Blues has ended in less than five months after a string of disappointing results, with just two wins out of twelve games in all competition this season.
The last straw for Kramer was on yesterday evening, when Hoffenheim thrashed Schalke with five goal to one in the second round of the German cup.
Kramer became the fifth managerial casualty of the current Bundesliga season, after Domenico Tedesco (RB Leipzig), Thomas Reis (VfL Bochum), Gerardo Seoane (Bayer Leverkusen) and Pellegrino Matarazzo (VfB Stuttgart)
As a possible contender for the vacant position, German outlets, "Kicker" and "Sport Bild" brought the name of ex-Bochum, Thomas Reis, who was already a subject of Schalke's interests in the summer. Although S04 could not pay the compensation amount to achieve their managerial target – Reis is still contractually bound to VfL until the end of the season as a compensation for his dismissal from the club early this season.
Such a move will benefits for all the related parties, Bochum would save about 500,000 euros salary with a termination of the contract, as Reis will return quickly to the management, while Schalke will have a new manager in the dugout in order to solve the Royal Blues' pitch problems that led the team to currently occupy the 17th place in the league table with just 6 points after 10 games.