Prediction: Luka will not participate in Real Madrid's match with Leipzig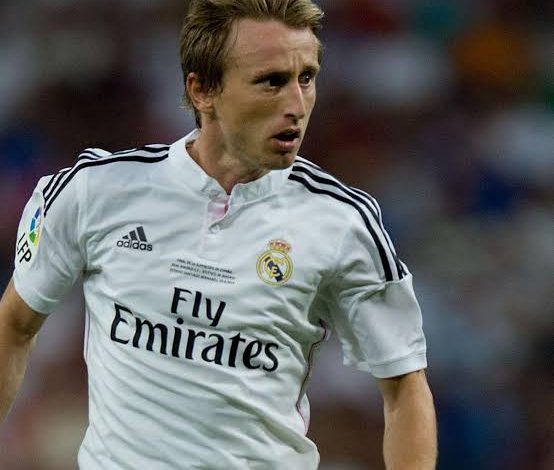 Croatia's Luka Modric, the star midfielder of Spanish club Real Madrid, was surprisingly removed from the Royal Club's list to travel to Germany to face Leipzig in the fifth round of the group stage competition in the 2022-23 Champions League.
Real Madrid head to Leipzig, top of Group F with 10 points, and have already secured qualification for the last 16 of the Champions League.
The Royal Club issued a brief statement on its Twitter social media account announcing the Croatian's absence, stating: "Modric is off the list.
Although Real Madrid has not officially announced the reason for Modric's exit from the list, the popular Spanish programme "El Chiringuito" confirmed that the Croatian suffers from some discomfort in his groin muscles, and that it is not dangerous to exclude him from facing Leipzig mere precautionary action.
Modric joins Real Madrid's list of absences from the Leipzig showdown, which includes French skipper Karim Benzema and midfielder Federico Valverde.
To alleviate the injuries, Royal Club coach Carlo Ancelotti of Italy decided to recall three players from Castilla, namely Carlos Dotor, Sergio Arebas and Alvaro Rodriguez.
As far as the core team is concerned, Marco Asensio and Eduardo Camavinga may get an opportunity to take part against Leipzig, given this large amount of absences in Real Madrid's ranks.