Champions League all-time top scorers … Messi threatens Ronaldo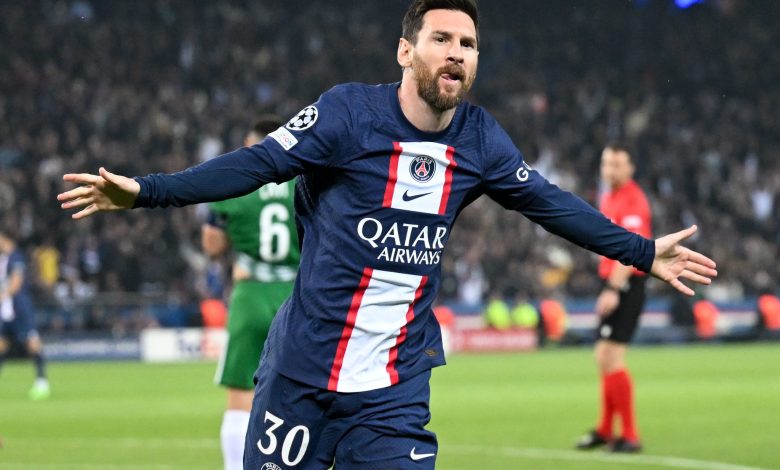 Lionel Messi, Paris Saint-Germain' star, continued to crawl to the top of the Champions League's all-time top scorers.
Messi exploited the absence of Cristiano Ronaldo in the Champions League this season and reduced the goal difference in the world's most famous football competitions.
Ronaldo, 37, is currently without Champions League's football because of Man Utd's participation in Europa League this season.
Messi scored 4 goals in 4 games during this season's edition, to raise his overall tally to 129 goals in the Champions League.
Only 11 goals separate Messi from Ronaldo, the tournament's all-time top scorer with 140 goals to date, and the Argentinian is at a steady pace towards the top, especially if the absence of Ronaldo from the competition continues until the end of the season.
All reports indicates that Ronaldo is trying to leave his current team and move to a club that is participating in the Champions League, to compete in the tournament, starting from February 2023.