Chelsea Appoints New Technical Director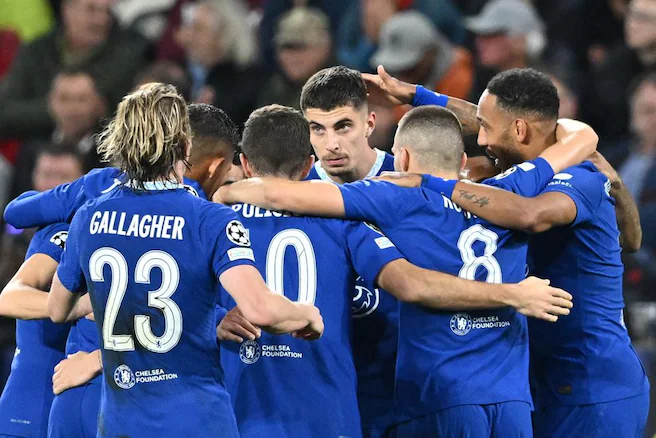 On Wednesday, Chelsea officially announced the appointment of Lawrence Stewart as the club's technical director over the coming period.
Stewart will be the new technical director to focus on football's global profile.
Advertising Links by Project Agora
AzZai achieves 20 double profits, if your capital is 1 million pounds
Corporate News
"I am happy to join Chelsea, and I am excited about the club's vision and direction under the new owners group," Stewart said in remarks to the Blues.
He added: "I am excited to join them to help them build a world class sports system to win consistently, and provide pathways for players to help develop our talents."
"Lawrence's appointment is important because we plan to build a sports team that cooperates closely, Lawrence is a world-class football leader, who understands talent management, data, exploration and player performance development."
Stewart began his career as head of performance analysis at Hull City, then spent time with the FA, Manchester City and Everton, before moving on to become chief scout at Leipzig in 2018.
He was tasked with leading Red Bull's World Scouting Network, something Boiley is keen to repeat at at Chelsea, followed by a move to Monaco in 2020 where Stewart worked alongside sporting director Paul Mitchell, who is also of interest to Chelsea
Chelsea qualified for the Champions League final of the 2022/2023 season, beating Austria's Red Bull Salzburg in the fifth round of Group E in yesterday's group stage.
Croatia's Mateo Kovacic opened the scoring for Chelsea in the 23rd minute with a fine shot from the border of the Salzburg penalty area.
Adamu was able to adjust the score for Salzburg in the 49th minute with a shot from the follow-up to the cross sent from the left side by his teammate Wubert.
German Kai Havertz was able to score Chelsea's second goal in the 64th minute, with an impressive left-footed shot from the boundary of the box, following up on his teammate Pulisic's pass, to guide his team's winning points and crossing card for the next round.
With that result, Chelsea's tenth point balance rose at the top of the Group E standings, while Salzburg's balance froze at 6 points in second place.