Messi Approache Ronaldo's Champions League Record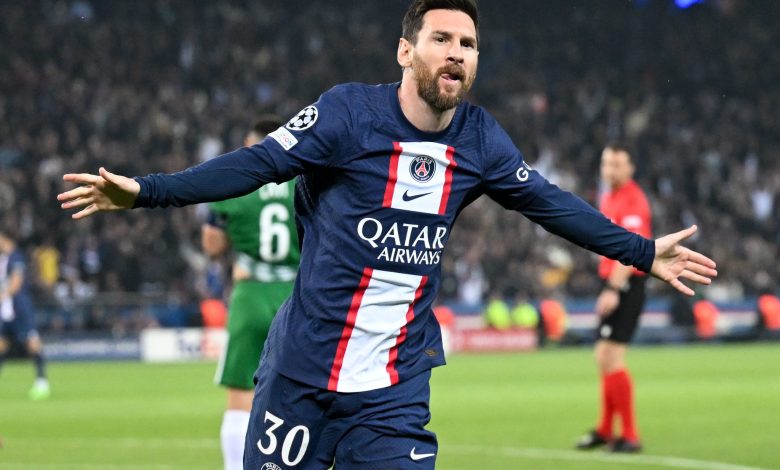 Argentina's Lionel Messi scored twice against McCabe in the Champions League was nothing ordinary, he broke several European numbers against his traditional rivals in recent years and his first individual rival at the level of this tournament, Portuguese Cristiano Ronaldo.
With his second goal of the game, Messi became the most highly regarded player to score goals from outside the box in the history of the competition with 23 goals since the start of his tournament career in 2004-2005.
Messi also broke another figure for Ronaldo, becoming the first player in the history of the tournament to score in the net of 39 different opponents. Messi also became the oldest player in the history of the competition to score two goals and create two goals in a game aged 35 years and 123 days. Messi became the first player to score 10 goals and more and create 10 goals and more in all competitions this season.
For Ronaldo's most important figure, the historic Champions League goalscorer, Messi reduced the gap to 11 after reaching his 129th goal while Ronaldo took the lead with 140 goals.
Ronaldo is well aware of Messi's proximity to him in this tournament, so he aspires to get out quickly in winter to a Champions League club that highlights Italian Napoli as a likely destination currently