Bad omen for Atlético .. Orsato will officiate their last game in the Champions League
The Porto-Atletico match will be refereed by Italian Daniele Orsato, who was the referee a week ago in Real Madrid' defeat against RB Leipzig.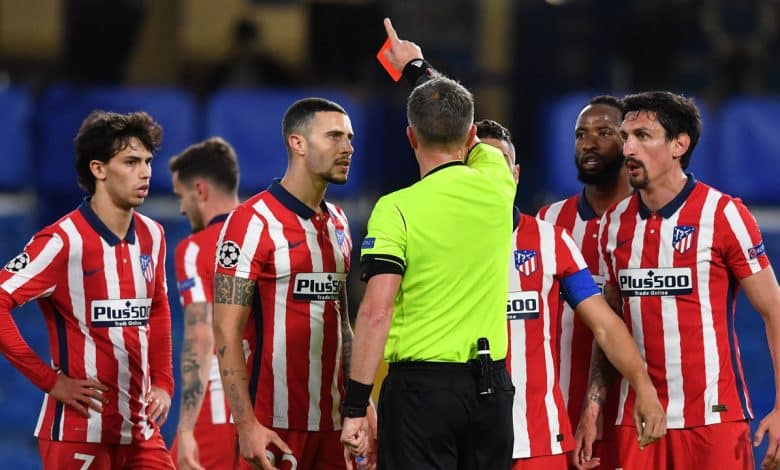 The Italian Daniele Orsato will officiate next Tuesday the match between Porto and Atlético Madrid in the last round of the Champions League in group B, as announced by UEFA.
Orsato, who was the referee a week ago in Leipzig and Real Madrid game that ended with a defeat for the Spanish side, will have his compatriot Massimiliano Irrati at the head of the VAR and also Italian Ciro Carbone and Alessandro Giallatini as assistants, Davide Massa as fourth referee and Dutchman Pol van Boekel as assistant to the VAR.
All three games officiated by Orsato in the Champions League this season had seen the home side avoid the loss, as Manchester City beat Borussia Dortmund 2-1, RB Leipzig beat Real Madrid 3-2, While Eintracht Frankfurt draw 0-0 with Tottenham. Atlético know that they need to get the win away at Porto if they want to keep playing European Football this season as the victory will guarantee them a place in the Europe League knock out stage.
The Italian referee will officiate a game for Atlético Madrid in the Champions League for the first time since 17 March 2021, When Atlético lost away to Chelsea 2-0 in the last 16, it was a game that also seen a player sent off from the Rojiblancos side, as Orsato showed a straight red for Stefan Savic.