8 Absences From Barsa's Formation VS Plzen Tomorrow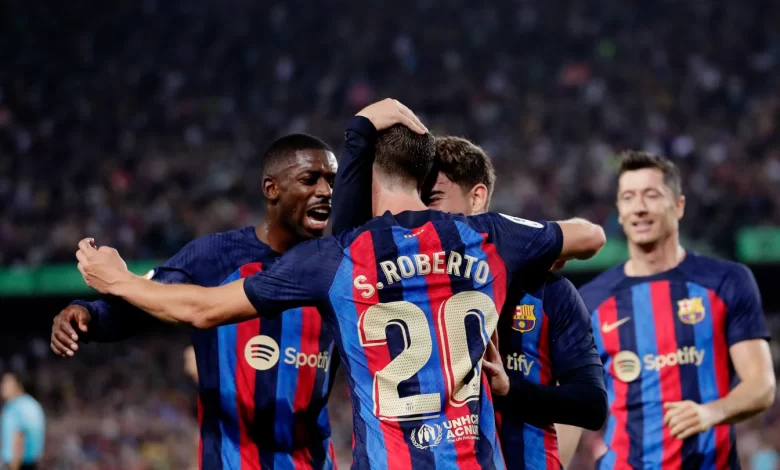 Barcelona's Spanish coach Xavi Hernández unveiled a list of Parsa to face Czech side Victoria Plzen tomorrow on Tuesday, in the sixth and final round of the Champions League group stage.
Barcelona's list against Czech side Victoria Plzen saw the Poles disqualify Robert Lewandowski and Sergio Busquets for comfort on the physical side, after the Blaugrana said goodbye to the Champions League competition and officially converted for the Europa League tournament.
Barsa is without Victoria, Christensen, Memphis Depay, Sergei Roberto, Araujo, Conde and Eric Garcia.
Barcelona's list against Victoria Plaza included 21 players as follows:
"Ter Stegen – Bellerin – Pique – Dbembley – Pedri – Ansu Fati – Ferran Torres – Marcos Alonso – Jordi Alba – Quiset – de Jong – Ravinia Diaz – Inaki Peña – Akhumach – Balde – Casado – Javi – Pablo tori – Alex i – Alex ale – Alvale – Alvalvalvaro Svarez Ssans