Back pain Behind Lewandowski's absence From Barcelona VS Plzen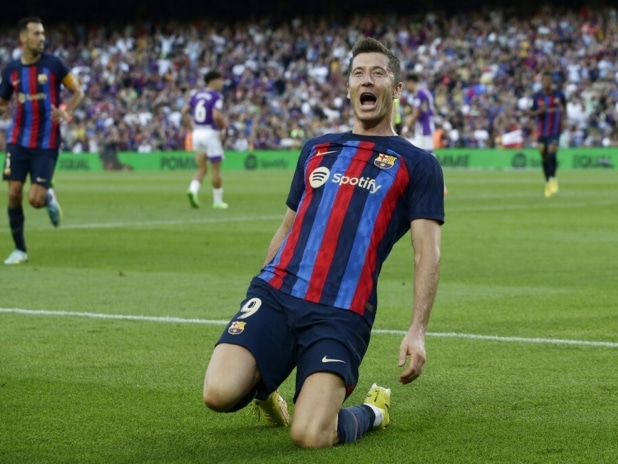 Press reports revealed the secret of Polish star Robert Lewandowski's absence against Czech side Victoria Plzen in the match scheduled for Tuesday, in the sixth and final round of the Champions League group stage.
The Catalan newspaper Mundo Deportivo reported that the Polish Robert Lewandowski was excluded from the Parsa list against Victoria because of back problems, so he will remain in Barcelona to recover to be ready for next Saturday's Almeria match in the 13th round of the Lega.
Barcelona coach Xavi Hernandez called 21 players to face Victoria Plazen:
Ter Stegen – Bellerin – Pique – Debembley – Pedri – Ansu Fati – Ferran Torres – Marcos Alonso – Jordi Alba – Quiset – de Jong – Ravinia Diaz – Inaki Peña – Akhumach – Balde – Casado – Javy – Pablo Touré – alex – Alex é – Alvalli – alle – Alvalvaro Svo Sano Sans –
Barcelona's list against Czech side Victoria Plzen saw Sergio Busquets disqualified, with Barsa missing against Victoria, Christensen, Memphis Depay, Sergey Roberto, Araujo, Conde and Eric Garcia.
Barca finished third in Group C with 4 points, succeeding top side Bayern Munich with 15 points and formally qualifying for the round of 16, accompanied by runner-up Inter Milan with 10 points, while Victoria's side are bottom without a score.