Lukaku's left muscle strain injury will make him miss Inter VS Bayern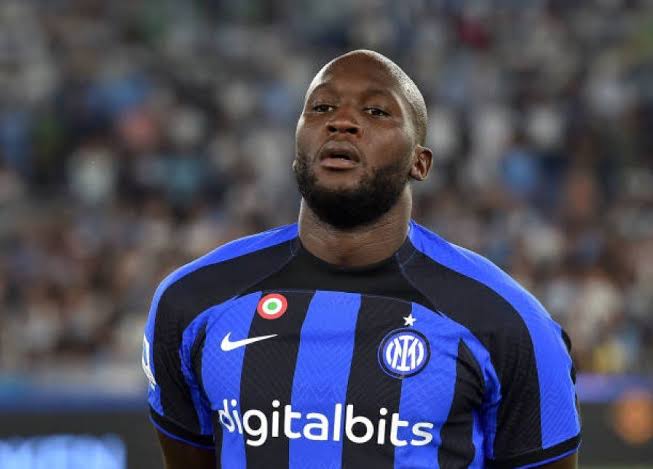 Italian club Inter announced that their Belgian striker Romelu Lukaku was injured and underwent medical examinations to confirm his absence.
Romelu Lukaku has just returned from an injury that has kept him out of Inter for the past two months, having joined the side's ranks, during the last summer transfer window, on loan from Chelsea FC for a season, for which he moved from the Italian club in the summer of 2021.
The club published a statement on its official website, which read: "The tests that Lukaku underwent at the Humanitas clinic in Rosano, this morning, revealed a strain in the myocardial scar of the femoral muscle in the left thigh, and the player's condition will be assessed again in the coming days."
Lukaku took part in his team's match against Czech side Victoria Plzen, last week, in the fifth round of the Champions League group stage, dissolving a substitute in the second half of the game, scoring a goal for his team; He also participated in 20 minutes of the team's match against Sampdoria, which Inter won by a clean treble.
Inter are awaiting the outcome of Lukaku's medical examinations in order to determine the extent of the injury and the duration of his absence.
Romelu Lukaku has made only 5 appearances since the start of the current season, scoring two goals and creating one for his teammates.
Inter sealed their qualification for the Champions League round of 16, following victory over Czech side Victoria Plzen in the fifth round, finishing second in their group standings with 10 points, behind Bayern Munich, a 15-point leader.
Inter are fifth in the Serie A standings with 24 points, with fourth-place Lazio the same score, while Napoli are 32 points clear of Atalanta, 27 points behind them and Milan, the defending champions, 26 points behind them.