Liverpool predicted lineup VS Napoli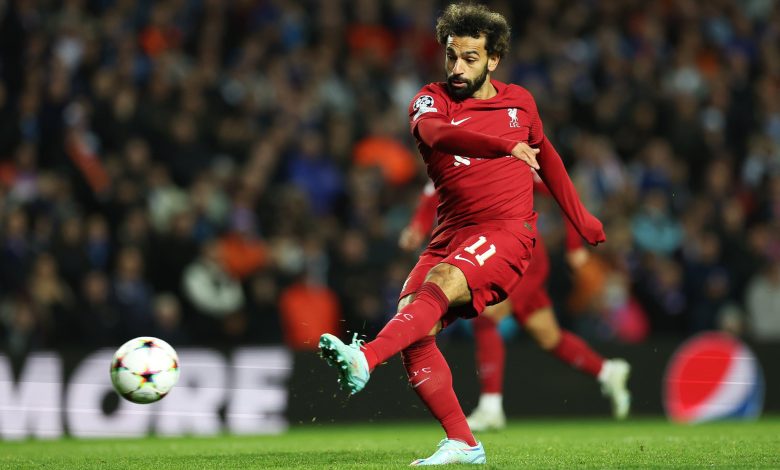 Mohamed Salah leads his Liverpool English team against his Italian counterpart Napoli in their 10th match on Tuesday night at Anfield in the sixth and final round of the first group stage of the Champions League Championship for the current season to 2022-2023.
Liverpool are expected to play the match with the following expected composition:
Goalkeeping: Alison Becker.
Defensive line: Alexander Arnold, Joe Gomez, Van Dyke, Andy Robertson.
Midfield: Fabinho, Anderson, Thiago Alcantara.
Offensive line: Mohamed Salah, Firmino, Darwin Nunez.
Liverpool, the hosts and the public enter today's match, finishing second in the Group A table with 12 points collected from winning 4 matches, defeating in one, scoring 15 goals and conceding only 6.
Nadi Napoli is top of Group A with 15 points collected from winning 5 games on the full mark and scoring 20 goals and conceding 4.
Today's match was sealed by Group A after Liverpool's two clubs against Napoli decided to qualify for the knockout stages of the Champions League tournament for the current season.
Historically, Liverpool vs. Napoli met in 7 European Championship games ahead of today's summit, with Napoli winning 3 games against 2 for the Reds and drawing two.
Napoli's club were outscored by the team's 9 goals against the England champions, who scored only 6 goals.
Superstar Stefan Gerrard holds the top scorer of the teams' games, followed by Dertz Martinez and Zelenisky with two goals apiece.
The Napoli club decided the first round match in the current edition, which was held at Diego Armando Maradona Stadium, Italy, with a score of 4-1 in one of the surprises of the continental tournament at the beginning of the group stage.
, Mohamed Salah hopes to score more goals during the Napoli match to maintain his lead in the Champions League scorers' standings, especially as he has scored 6 top goals with Paris Saint-Germain star Kylian Mbappe.
The Liverpool club will hope to continue the strong performances in the Champions League in contrast to the disappointing results they show in the Premier League, the latest of which was the loss to the Leeds club with a 2-1 result in the match at Anfield in the 12th round of the Premiership.