Pique's retirement following Barcelona vs UD Almería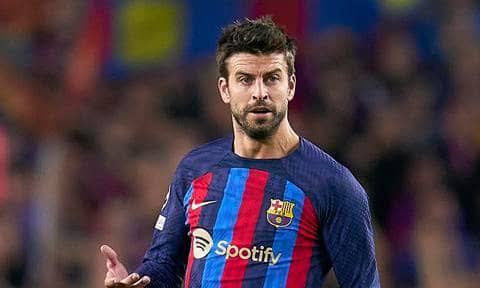 Gerard Pique, a star of Barcelona's Spanish team, announced his retirement from football once and for all via a video he posted on his personal account on Twitter on Thursday.
The final match for Pique in a Barcelona shirt, against his UD Almería counterpart, scheduled for Saturday night at Camp Nou, will be in the 13th round of La Liga.
In his message to Barcelona fans, Pique said: "In recent weeks many have spoken about me, and I have said nothing. But now I'll talk about myself. Like many of you, I was a Parsa fan growing up in a football-loving family. and encouraging Parsa.
He added: "This Saturday will be my last meeting at Camp No, and I will then become just a normal collie fan, encouraging the team."
I conclude: "I'm going to pass my adoration to the club for my children, as my family did to me. You know me. Sooner or later: I'll be back! See you in Camp No, Visca Alparsa forever! ".
Pique's current contract with Barcelona expires in the summer of 2024.
Barca star Gerard Pique is on Spain's initial list in preparation for the 2022 Qatar World Cup, which is a resounding surprise, after news of Manchester United goalkeeper David De Gea's exit from the 2010 World Cup champions list.
The 35-year-old came out of the accounts of Barcelona coach Xavi Hernandez, and Albersa would like to get rid of him because of his high salary.
According to the Spanish newspaper Marka, Pique and Paris Saint-Germain veteran Sergio Ramos are one of Luis Enrique's selection of Spanish national team manager among the 55 players whose names have been handed over to FIFA.
Spain's initial list was not announced, but a source from within Barcelona confirmed Pique's presence on Enrique's list, pointing to the presence of all the Parsa players available to participate with their country's teams on the initial list except for Sergey Roberto, who was injured, and Héctor Bellerin.