Portugal's Diogo Jota to Miss World Cup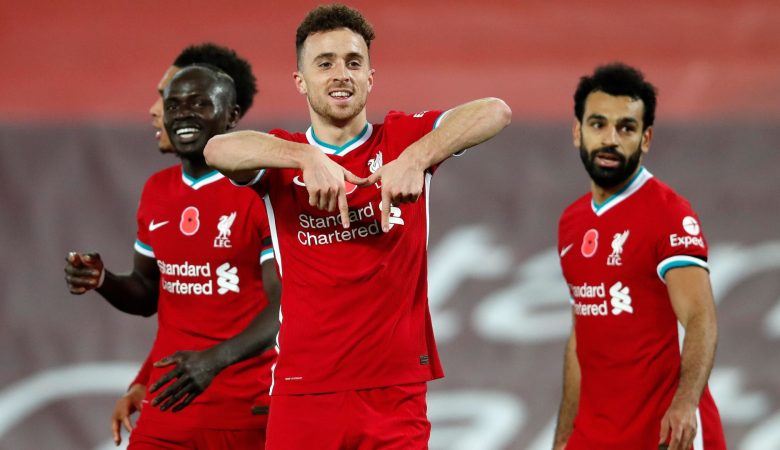 Liverpool manager Jurgen Klopp said on Tuesday that Portuguese striker Diogo Jota will miss the World Cup because of the injury he suffered against Manchester City.
Jota came away on a stretch in injury time from Liverpool's 1-0 victory on Sunday and has a serious calf muscle injury.
Klopp told a press conference about Jota's expected absence from the tournament, which will begin in Qatar in five weeks "time. We talk about months so we'll see.
"He knew it when we took him off the field. At that moment he already knew it was dangerous and could have had a significant" impact on his World Cup dreams".
Jota was an expected starter for Portugal in a World Cup group that included Ghana, South Korea and Uruguay.
The World Cup begins on November 20 and Portugal begins in Group H four days later.
Portugal also lost winger Pedro Neto last week to an ankle injury in the line of duty with Wolves requiring surgery.
Diogo Jose Teixeira da Silva, known as Diogo Jota, is a Portuguese word. He is a Portuguese footballer who plays as a striker as well as a wing position with Premier League club Liverpool and the Portuguese football team.
He began playing for Basosh de Ferreira, signing for Atletico Madrid after two seasons in the Portuguese Premier League and being loaned back to Porto and Wolverhampton Wanderers respectively. In 2018, he moved to the latter club with a permanent deal. Signed with Liverpool FC in 2020.
Jota played for Portugal Under-19, Under-21 and Under-23. He made his debut with the first team in 2019.