Salah and Mahrez at BeIn Sport World Cup Analytical Studio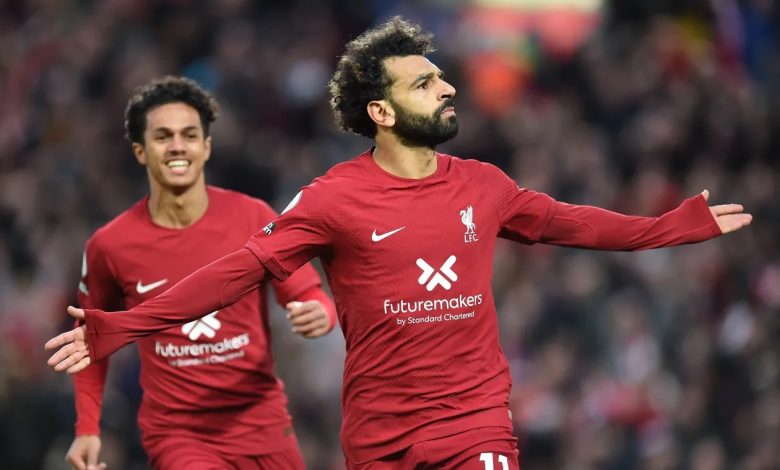 Qatari press reports prompted a resounding surprise over the presence of Liverpool and Algerian star Mohamed Salah at Manchester City's World Cup analysis team in Qatar next month.
The Qatari newspaper Doha Stadium reported that Egyptian King Mohamed Salah and Algerian star Riyad Mahrez will be part of the analysis team on "BeIN Sports" during the 2022 World Cup, scheduled to take place in Qatar next month.
Mohamed Salah is set for a strong clash with his Liverpool side against West Ham United at 9 p.m. on Wednesday at Anfield Road, the Reds' stronghold, in the 12th week of the Premier League tournament.
Colin Smith, Chief Executive Officer of the World Cup Operations, revealed the number of tickets sold for the Qatar World Cup matches at the end of this year, during a press conference on Monday evening, marking the month after the launch of the biggest football event.
Colin Smith spoke to the media during the press conference, saying: "We have sold nearly 3 million tickets so far, we have a mix of fans, who are from the Arab region, from the countries of the world, from the Americas and Europe, and there are still tickets available, and we encourage those who want to buy them to enter the sites, and we will make them available as much as possible.
The World Cup Chief Executive Officer explained that the countries most likely to buy tickets are Qatar, the United States of America, Saudi Arabia, England, Mexico, the United Arab Emirates, Argentina, France, Brazil and Germany.
During the press conference, Japan's team was found to be the first to arrive in the Qatari capital, Doha, on November 7.