Filipe Luís has a chance to go to the World Cup with Brazil
Flamengo player, who has a good relationship with Tite and the other members of the coaching staff, can be called to help in the 2022 FIFA World Cup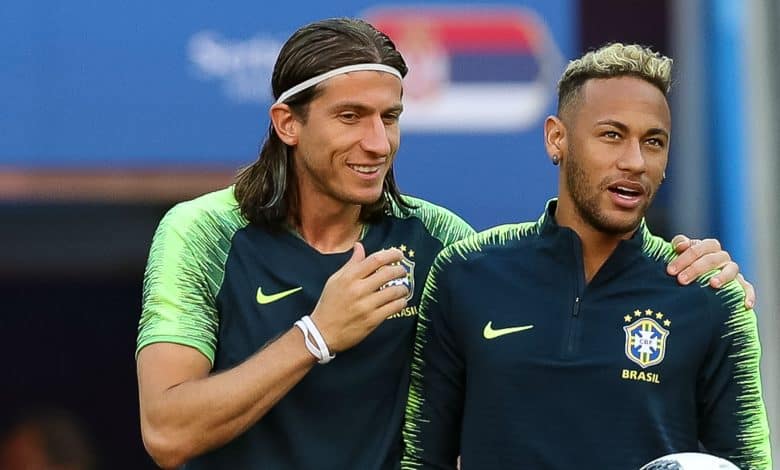 Flamengo has five players among the pre-selected squad by Tite for the 2022 FIFA World Cup in Qatar: Pedro, Everton Ribeiro, Santos, Gabriel Barbosa and Filipe Luís. The left-back, however, according to the presenter André Rizek, Sportv, has another chance to represent Brazil in the competition: in the coaching staff.
During this Monday Program at Sportv, Rizek revealed that, at Tite's list, there is the possibility of Filipe Luís joining the coaching staff.
The player has a good relationship with all the coaching members of the national team and even had a meeting with them to pass their impressions on the work in this cycle of Tite.
"I find it almost impossible for him to be called for the national team at this advanced stage of the career with his physical issues, but he can be present with the coaching staff. He studies hard, he's a relentless trainer. There is this idea, I do not know if Tite will carry on, but there is this idea – detailed André Rizek.
Filipe Luis participates in a group of players who plan to follow the coaching career and analyze games tactically. Rizek even detailed a conversation he had with Filipe Luis during the 2019 Copa America, when he showed a photo of the Venezuela team against Brazil.
The final squad will have only 26 players and will be announced on the 7th of November, next Monday. Flamengo received the notification last Sunday and believes that Everton Ribeiro and Pedro are the two most likely to be on the final list.