Martin Terrier is out for 15 days, should still be back for the World Cup
Rennes winger suffers from a small hamstring injury. Less serious than expected.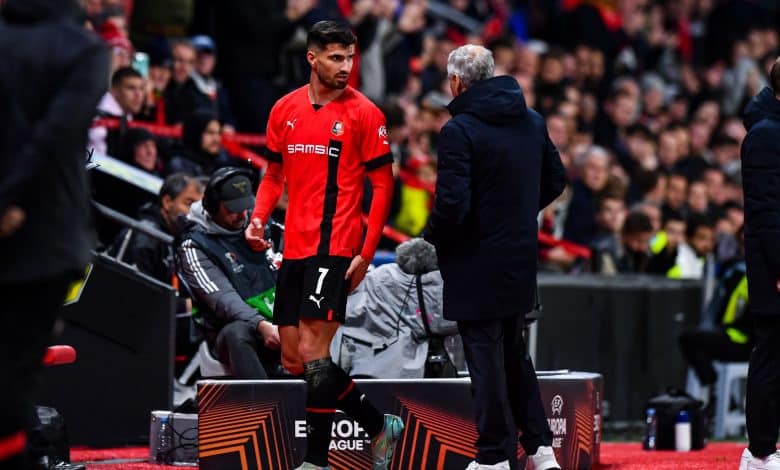 Martin Terrier has not yet received his first international call-up to the French senior team, but all indications were that the Stade Rennes winger had a good chance of being among the final list of coach Didier Deschamps before the 2022 FIFA World Cup in Qatar.
11 goals and 4 assists for the French left winger with his team in all competitions this season, it will be difficult to ignore what the 25-year-old has to offer. But there was great concern yesterday evening when the player was forced to leave the field in the 56th minute due to injury during the Europa League clash against AEK Larnaca.
The player's injury was a major blow with his crucial role through the high scoring numbers he offers with the French club, who are currently third in the league with 27 points, after 13 rounds.
Journalist François Rauzy spoke about the injury of the player and explained that there is no need to worry about the chances of joining the French team's list travelling to Qatar, where the absence period will not exceed 15 days.
Info @bleuarmorique : Martin Terrier souffre d'une petite lésion à l'ischio. Moins grave que prévu, mais absence estimée à 10/15j, l'attaquant pourrait ne pas rejouer d'ici à la trêve coupe du Monde. #SRFC

— François Rauzy (@RauzyFrancois) November 4, 2022
But it is now certain that Terrier will not be available to participate in the remaining two Rennes games before the competition is postponed due to the World Cup, where they will face Lille on November 6, then Toulouse on November 12.