Mohamed Simakan catches "les Bleus" eye
Just a few days from Didier Deschamps' list for the 2022 FIFA World Cup in Qatar, Mohamed Simakan continues to shine with RB Leipzig, notably in the Champions League. Currently the most decisive defender in Europe, the very versatile defender born in Marseille flourishes at the position of right-back, a sector devastated in the Blues.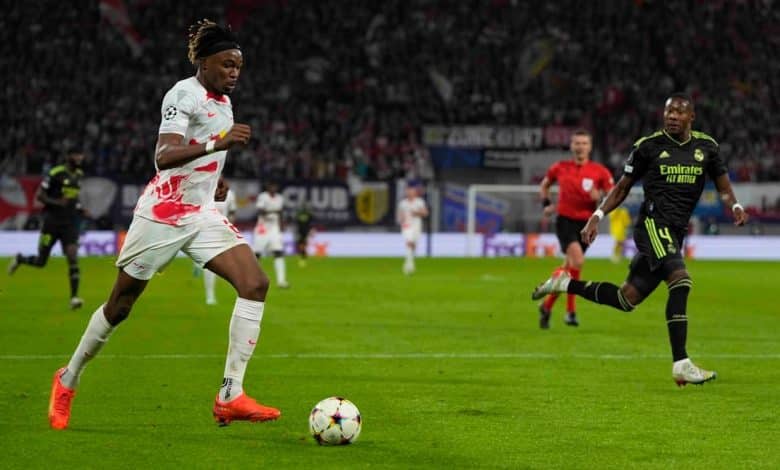 It's no secret that Mohamed Simakan is gaining more and more value at RB Leipzig, much like a Christopher Nkunku. Having arrived in Germany from Strasbourg just over a year ago, the 22-year-old defensive rock had a promising first season (40 matches played in all competitions) and caught the attention of PSG who tried to lure him into last summer.
Despite a complicated start to the season and the departure of Domenico Tedesco, the Marseilles native held on and even agreed to return to his right-back position at the initiative of Leipzig' new coach, Marco Rose, who had seen Simakan flourishing in this position, especially against Borussia Dortmund this season.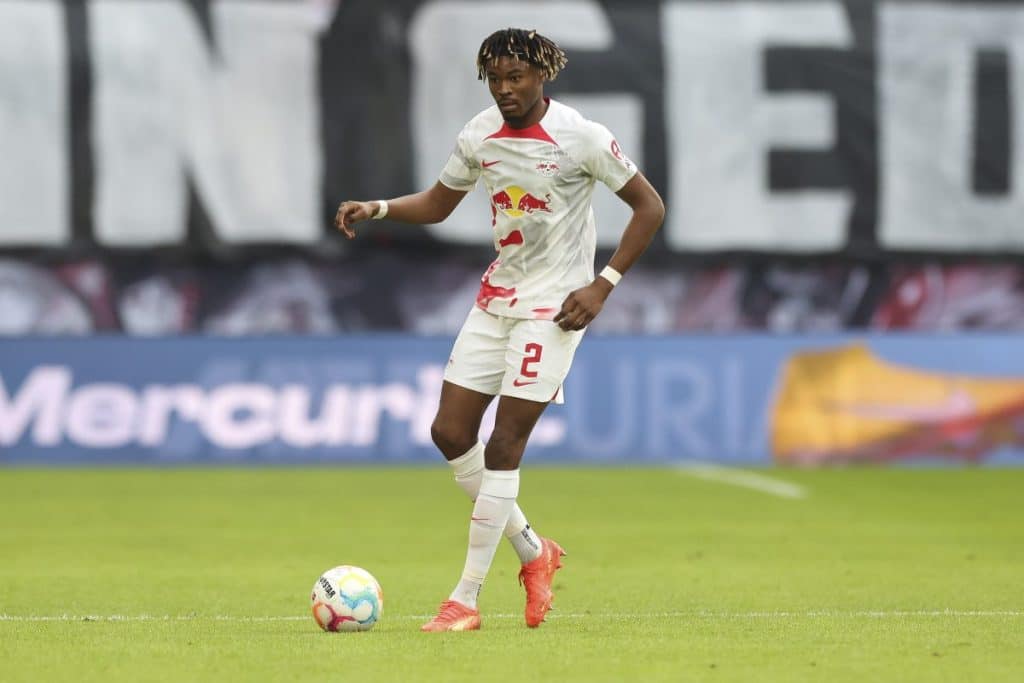 Because what strikes this 22-year-old player, beyond his strength, power, arial ability and speed, is his versatility. As well able to play in a three-man and four-man defense on the right, but also punctually on the left, Leipzig's number 2 also knows how to play right wing, as he did in his debut in Germany. That is where he has been most successful in the past few weeks. With three assists, he is currently the 3rd best passer in the Champions League, just one behind Lionel Messi. Also, a scorer in Champions League against Shakthar, the Frenchman is currently the most decisive defender in Europe, by far (2 goals and 5 assists in all competitions).
The very versatile Mohamed Simakan appeals to the Blues in-house
He was the man of the match in 3-2 win against Real Madrid on 25 October. also was decisive in the match against Shakhtar last Tuesday, the performances of Simakan, whose value is estimated today at €50 million euros and which Leipzig is trying to extend his contract, leave no one indifferent. Starting with the coaching staff of the French team, which regularly follows the RB Leipzig and the performances of Christopher Nkunku who is more than ever in contention to compete in the 2022 FIFA World Cup. And the latter could be accompanied by Simakan in Qatar. According to footmercato information, this idea is gaining ground within the coaching staff of the French team, as much seduced by the player's physical qualities as his versatility and great form of the moment.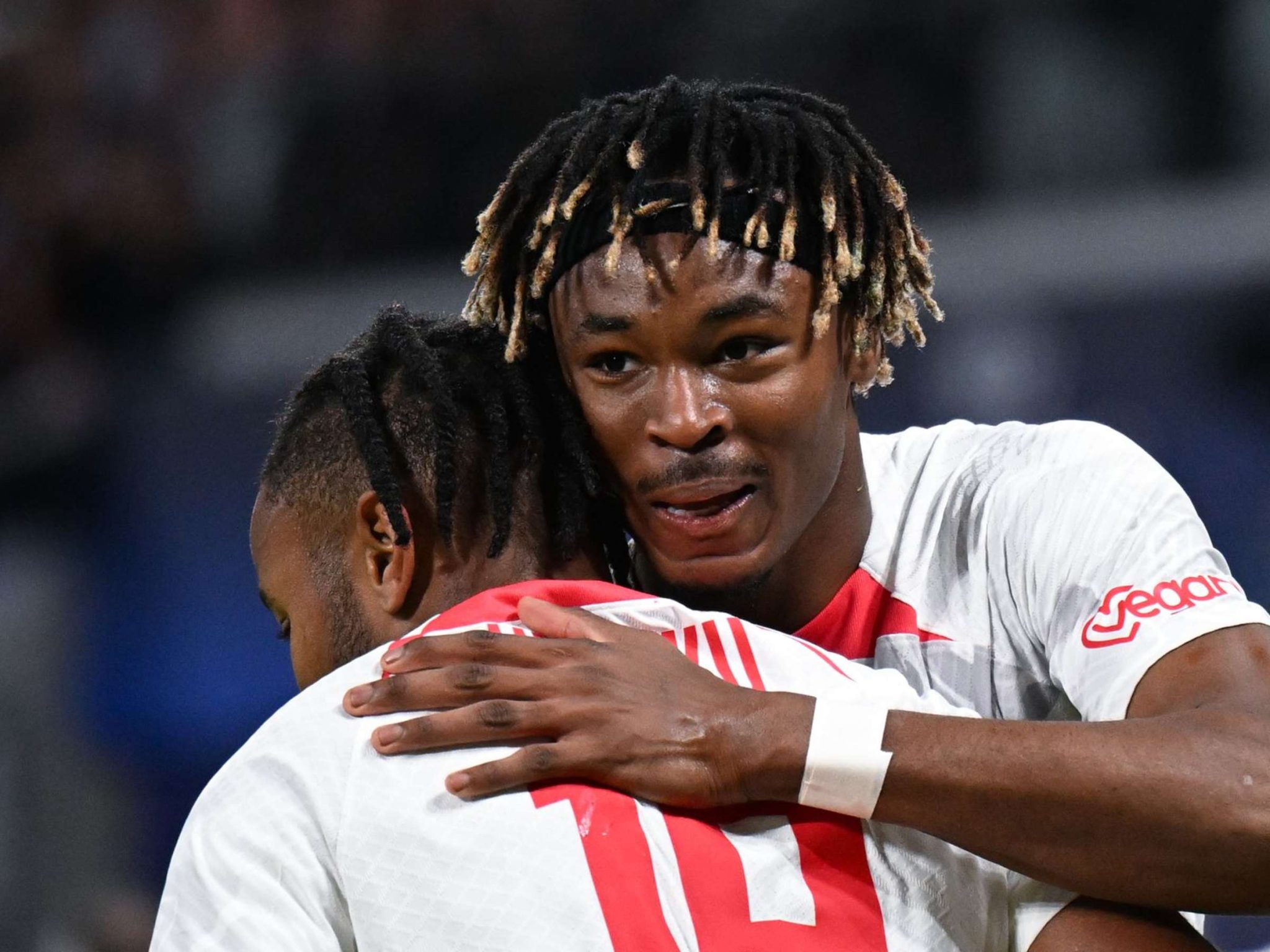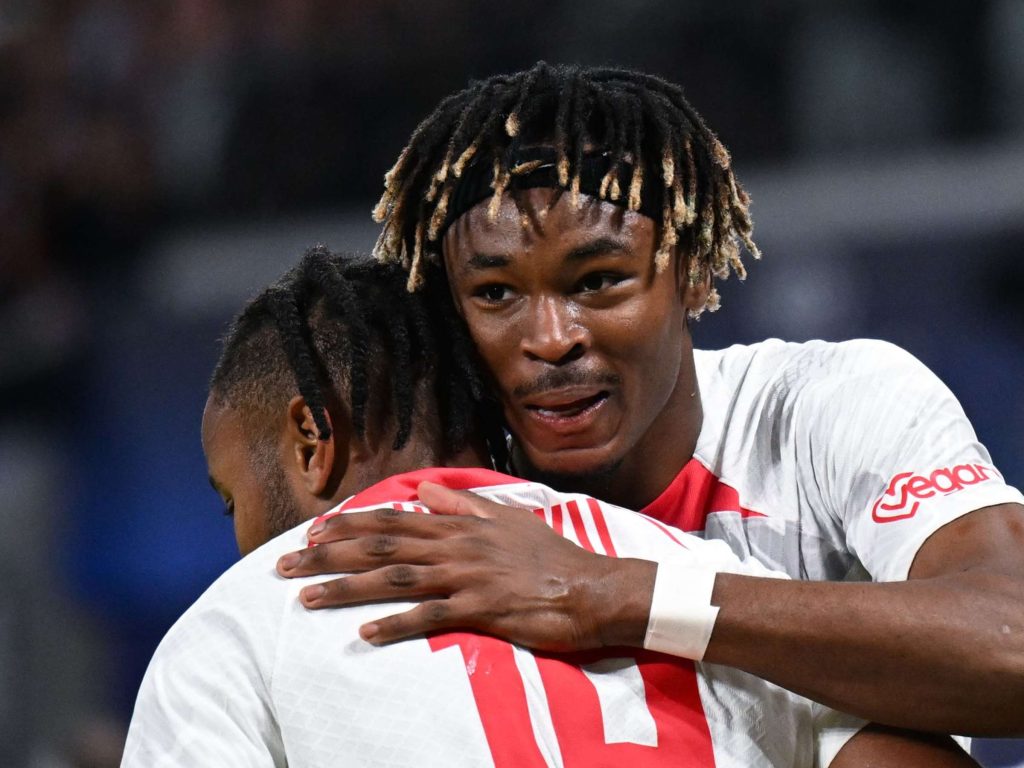 Against all odds, the former U20 international could therefore be one of the surprises of Didier Deschamps and his list, which will be unveiled on Wednesday, November 9. Between the uncertainties of the moment (Raphaël Varane, Jules Koundé, Presnel Kimpembe, Lucas Hernandez) or the few specialists at the right-back position (Jonathan Clauss who has one less good shot, or a Benjamin Pavard still not packed by this position), the French defender of RB Leipzig could be the nice surprise and wants to believe in it, as he explained a few days ago in the columns of L'Équipe. It's not because I'm old enough to play in U23 that I can't be called in A. When you look at the competition, it's strong, but I play in the Bundesliga and the Champions League. You have to believe it."
The countdown has started and there is no doubt that a new high-flying performance against Hoffenheim, this weekend in the Bundesliga, could open the door a little more. As long as there's hope…