Tyler Adams: proud of America's leadership.. and we must warn of this player in Wales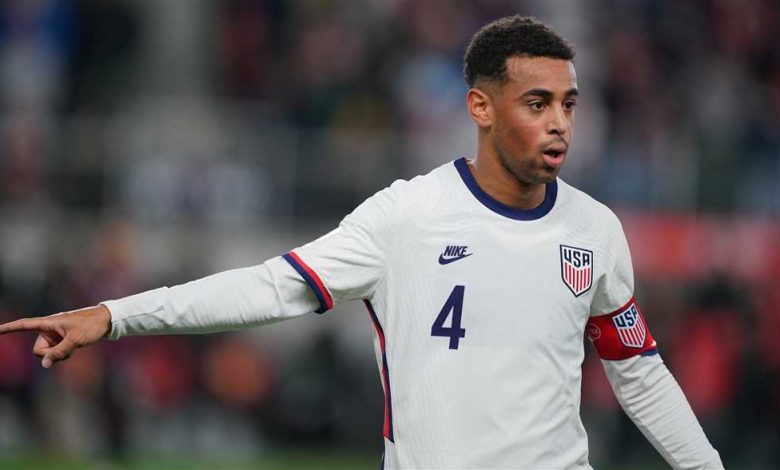 USA captain Tyler Adams emphasized that all players can be leaders in different ways on the field.
The US national team is preparing to start its campaign in the 2022 World Cup.
The US national team opens its matches in the tournament against Wales tomorrow, Monday, in the first round.
Adams said during the match's press conference: "Leading the American national team is a great honor for me and I always believe that this pressure is a privilege.
And he continued, "We have established a relationship between us that allows everyone to lead in different ways and anyone who may represent us. I am very competitive and try to make everyone around me on the same level. I do not want to lose and point to anyone and say that I failed them today."
And he continued, "Kiefer Moore will be a great threat to us, and we know that from his playing with Bournemouth. He is amazing in the air and does not get enough appreciation for his ability to finish in front of goal."
He added, "I spoke with 4 central defenders, and we said that we must monitor him greatly in all balls, and that you try to cut the balls from him physically, which will be difficult, but we have to stop him."
The US national team plays in Group B alongside England, Wales and Iran.