Gavi wins 2022 Golden Boy Award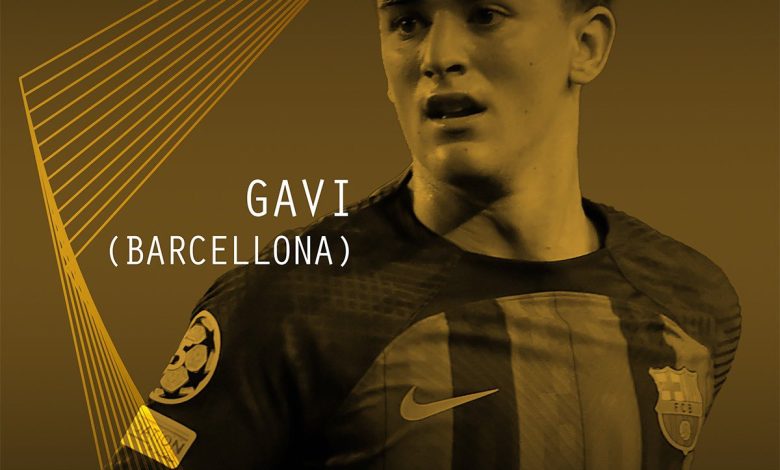 Gavi, player of FC Barcelona, has been chosen winner of the Golden Boy Award of 2022, which rewards the best young player of less than 21 years. The midfielder from Los Palacios won the vote over other talents such as Jude Bellingham (Dortmund), Ansu Fati (FC Barcelona), Eduardo Camavinga (Real Madrid) and Jamal Musiala (Bayern Munich). The prize will be awarded on 7 November.
Gavi, the fourth Spaniard to win the 'Golden Boy'
The winners of the prize previously include three Spanish winners. Cesc Fábregas won it in 2006, Isco Alarcón won it in 2012 and the last Spanish player to won it was Pedri, the canary of FC Barcelona, who won it in 2021.
The 18 years old had a fabulous season with Barcelona in season 2021/2022, as the young midfielder played in 34 games in LaLiga Santander contributing a total of two goals and 6 assists.
Gavi also played 11 European games in 21/22, with one game in Supercopa and one game in Copa del Ray.
His performance led him to be a part of the Spanish National Team, playing twelve games since June 2021, being and integral part of Luis Enrique' men.