Real Madrid: Benzema withdraw from training but still in the squad for Sevilla' game.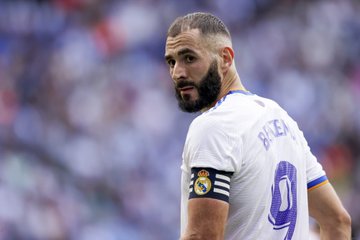 The striker withdrawn from training this morning
According to Relevo, Karim Benzema will not be able to be in the Santiago Bernabéu for the game against Sevilla in match week 11 of LaLiga Santander.
An injury has forced the French striker to withdraw from training this Friday. According to Relevo information, the injury is not serious but at least will prevent the player from being available for the game this Saturday. but there is no risk for the World Cup, which is just under a month away. Tests will be carried out on Friday.
Last Wednesday, Benzema played 90 minutes in the game against Elche – as Real Madrid won away with three goals to nil. The French striker has featured in seven games of the current LaLiga Santander season and has scored five goals.
Official squad for tomorrow's game vs Sevilla. Karim Benzema included
Although Relevo's information, Benzema is Included in the squad list for the game on Saturday.