Real Madrid 3-1 Sevilla: Ancelotti's substitutes guide the team to another victory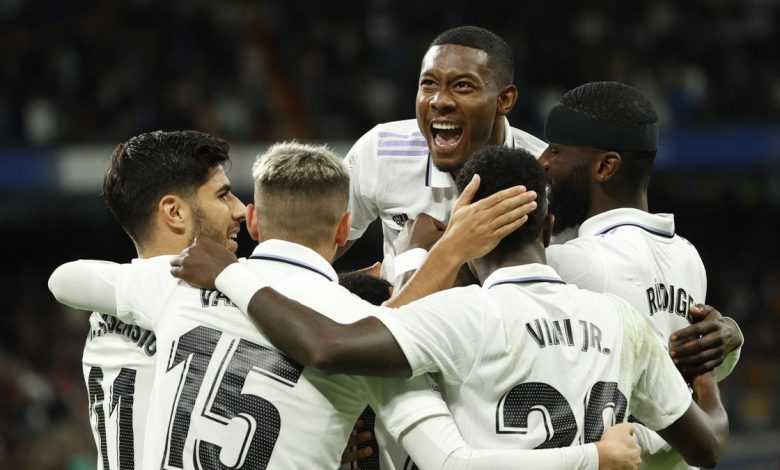 Real Madrid defeated Sevilla 3-1, goals by Luka Modrić, Lucas Vázquez and Federico Valverde on Saturday; Erik Lamela leveled the score to 1-1, but Ancelotti's substitutes led the team to an important victory at the Santiago Bernabéu, their fourth consecutive victory in LaLiga Santander.
It was only 5 minutes from the start as the hosts took the lead, thanks to Modrić's goal, in the second half they suffered a lot. Lamela leveled the score in the 54th minute, and Sevilla starts to grow up in the game.
When everything was favorable for Jorge Sampaoli, Carlo Ancelotti decided to use the bench and sent on Lucas Vázquez, who converted the second goal in the 78th minute, and Marco Asensio, who assisted Valverde in the goal that marked the third for the hosts in the 81st minute.
Real Madrid kept their position on the top of LaLiga Santander standings with 31 points, while Barcelona -playing on Sunday vs. Athletic- remains the closest rival with 25.
Seville tasted their first defeat under Sampaoli's guidance, as the team are currently in the 14th place in LaLiga Santander standings with 10 points after 11 match weeks in the competition.
Valverde's rocket sealed the deal
Fede Valverde kept his fine form and capped his performance tonight with a beautiful goal which left Sevilla goalkeeper Yassine Bounou scrambling helplessly.
Valverde now has scored four goals from outside the box in LaLiga Santander this season. The last Real Madrid player to score more such goals in a single campaign in the competition was Cristiano Ronaldo in 2015/16 (5).