Xavi comments On His Team's Injuries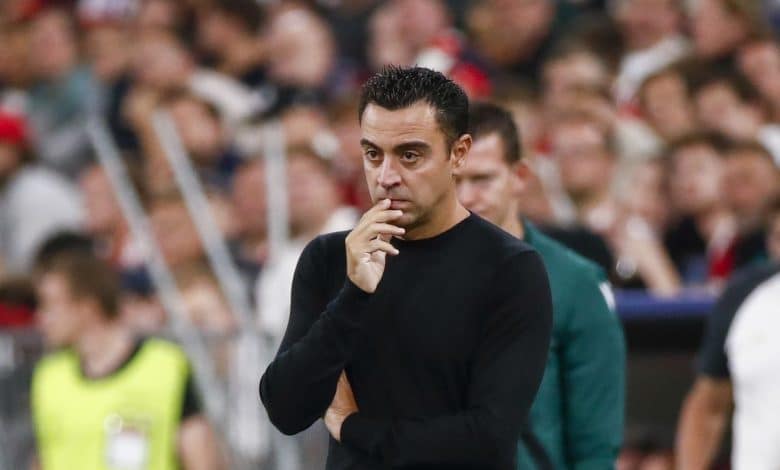 Barcelona coach comments on the injuries that hit his team during the match against Athletic Bilbao in the 11th round of the Spanish League.
Barcelona faced a bad night on Sunday evening, October 23, despite a broad victory over Athletic Bilbao by 4-0 at the top of the 11th round of the 2022-23 season of the Spanish League.
Barcelona, ​​despite the wide win, received a double blow with the injury of the duo Jaffe and Sergi Roberto during the match, as the young midfielder was forced to leave the field in the 34th minute, while the right-back left the field four minutes before the end of the original time.
Barcelona coach Xavi Hernandez commented on the two injuries in comments reported by the Spanish newspaper "Mundo Deportivo" after the match, where he partially revealed what his players had suffered.
Xavi said: "We kept the intensity until Sergi Roberto was injured, we were very good and came out of the pressure of Athletic Bilbao very well, it was a good match, very complete, the feelings are good, and we want to continue like this."
Xavi played down the importance of Jaffe's injury, but not Sergi Roberto's, and said: "What happened with Jaffe is nothing, it's just a blow, but Serge's injury is more difficult, but we'll see tomorrow."
It is noteworthy that Barcelona is in second place in the La Liga standings with 28, three points behind leaders Real Madrid, and five points ahead of Atletico Madrid, who is third.