Real Madrid Star Calls For A Ban On Atletico Madrid Fans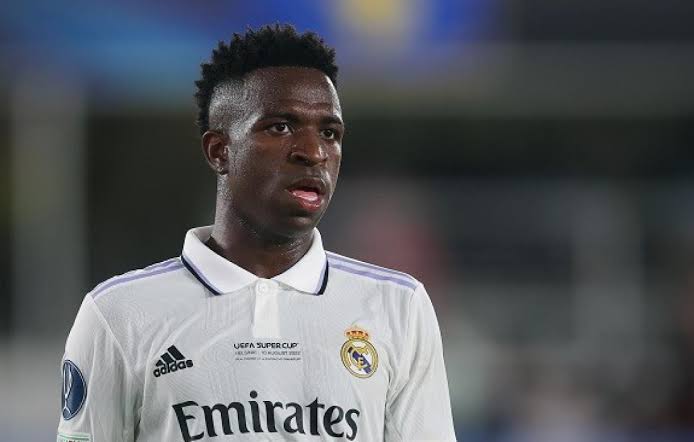 The Real Madrid star calls on the Atletico administration to prevent the fans who made racist chants against him from entering the "Metropolitano" stadium again.
The Brazilian Vinicius Junior, the Real Madrid star, did not close the page of receiving racist insults during the derby match against Atletico Madrid in the Spanish League, and called on the "Rojiblancos" administration to punish the fans who attacked him racistly.
Vinicius gave an interview to the Brazilian website Globo, during which he talked about the events that took place in the Madrid derby, in which he said: "It is hard to say that racism will end football with so many people who keep doing it, but I like to believe that there are more good people than the bad ones."
The young Brazilian was deeply hurt by the collective chants he was subjected to during the Atletico Madrid derby, and he hopes there will be consequences.
He added: "All these racist people have to pay the price in some way, the Atlético fans who did that should not enter the stadium again, and in this way they will suffer so much, and they will think that if they do something similar they will pay for it.
The Spanish League has already announced that it intends to denounce these chants, despite the fact that they occurred outside the stadium, while Atletico Madrid confirmed that an investigation is being conducted to find out who started these racist chants to expel them from the club.
Atletico Madrid issued a statement condemning what happened, saying: "We reject these songs and are indignant with them, and we will not allow anyone to hide behind our colors to make racist or xenophobic insults."