Real Madrid Renews Vinny Contract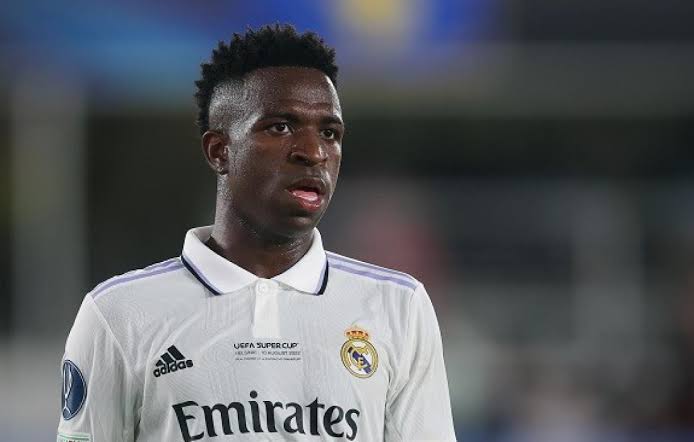 Spanish press reports revealed on Friday that there is an agreement between the management of Spanish club Real Madrid and its Brazilian player Vinicius Junior, in order to renew his contract with the team until 2027
According to Spanish newspaper Ace, today, Brazilian international Vinicius Junior signed a renewal of his contract with Real Madrid, becoming his new contract until 2027, indicating that the royal team will announce the official renewal of the player's contract, in the coming days.
Vinicius Junior's salary with Real Madrid rises after contract renewal
The Spanish newspaper added that the Brazilian new player's contract will increase the value of his salary from the past two seasons, ranking fifth in terms of Real Madrid's highest profit by 8 million euros.
Vinicius Junior had joined Spanish side Real Madrid in 2018 from Brazilian side Flamengo for 45 million euros, and his contract with the royal club would have expired in June 2024.
What did Vinicius Junior offer with Real Madrid?
Vinicius Junior offers impressive form for Real Madrid this season, with the player succeeding in contributing 8 goals and 5 assists in 17 games.
Vinicius Junior participated last season with Real Madrid in 52 meetings in various competitions, scoring 22 goals and creating 20 more for his teammates, contributing to the Meringi's crowning of the La Liga tournament, and then the Champions League title, after scoring the winning goal at Liverpool's expense in the final.