A year of farewell to Koeman and Barcelona' Champions League failure continues
Barcelona, which announced the sack of the Dutchman early on 28 October 2021, have improved in virtually all facets except in the Champions League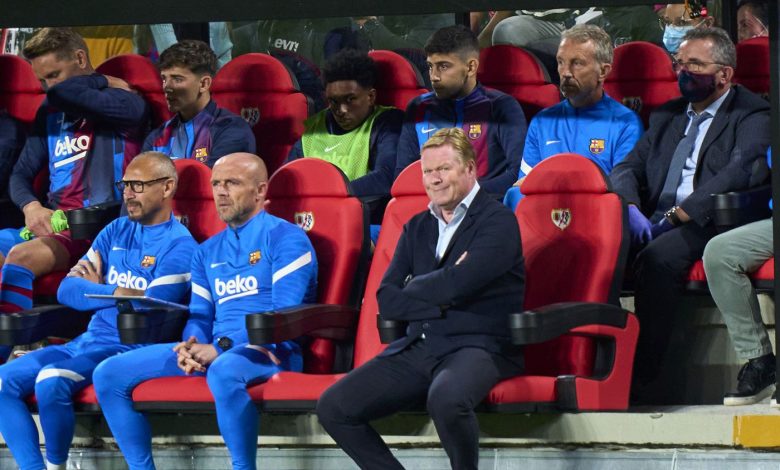 This Friday marks a year of the departure of Koeman from Barcelona, who was dismissed in the morning, at 00:15 hours on October 28, 2021. The club are immersed in a process of change and some of the reasons that led to the sack of the Dutch coach have been solved but others, like fighting for the Champions League Tittle, are at the same point as 365 days ago.
When Koeman was fired from Barcelona, the Catalans lived difficult life in the Champions League, after losing to Bayern and Benfica. But the victory against Dimano at home still gave them options. Nevertheless, they would be eliminated in the group stage. The reality is that in the European competition there has not been the quality leap expected by the club. In fact, Barcelona can say goodbye to the tournament with the same points as in 2021-22 if they win Viktoria Plzen.
In LaLiga the improvement is more than evident and significant. The Catalans fight with Real Madrid for the top spot in the rankings. Right now, they are second with three points away from Los Blancos. Their strength in the league is clear. When Koeman was dismissed, after losing in Vallecas (at Rayo Vallecano), the Catalans were ninth, therefore out of any European competition, and gathered only 16 points.
Another of the improvements produced in this year is the communication with the fans. Camp Nou, after the signing of the summer, was again excited about the team and shows that on Wednesday, eliminated from the Champions League before the game, there were more than 80,000 people in the Barcelona' stadium.
In the case of the bench in particular, Koeman and Laporta had clear differences. It should not be forgotten that the president took two weeks in the summer to see if he could find a replacement for the Dutch. With Xavi, however, the message is one of total trust.
And the potential of Barcelona to reach the market has also changed. The famous levers have allowed the Catalans to pay huge transfer fees such as Kounde or Lewandowski.
So, a year after Koeman's resignation it seems that Barcelona is on the up line… but in the Champions League everything remains the same.