Zidane is Real Madrid's Next Manager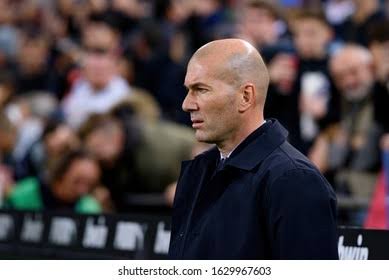 According to Marca, close to the Spanish club Real Madrid, revealed that France's Zinedine Zidane will return to lead the royal following the end of Italy's term of office Carlo Ancelotti, the current technical director of the Spanish capital club.
Real Madrid president Florentino Perez has seen Zidane return to lead Real Madrid again following the departure of Carlo Ancelotti, the newspaper said.
Zidane previously coached Real Madrid in two terms, the first of the 2018 Jetty 2016, and the second of the 2019 to 2021. During the two mandates, he succeeded in being crowned with the Royal 11 leagues, the Spanish Super League, the Champions League, the European Super Cup and the Club World Cup.
Zidane was present at the last Ballon d'Or ceremony, and Karim Benzema, the star of the team, awarded the award and then called the royal striker the best striker in the history of the French ball, saying, "Everyone has their favorite player, some will tell you that he is Jean-Pierre Baban with his exceptional goals, others will talk about Michel Platini, but for me."
The former Real coach added, "Because I was around him and I know his worth, anyway he deserves to always be in high order, I hope it lasts a long time.
French legend Zidane completed: "I hope he always breaks records and shines on the field with Real Madrid and with the French national team."
Karim Benzema was crowned the 2022 Ballon d'Or, after an extraordinary season with Real Madrid (2021-2022), where he led the Maringei to La Liga and Champions League titles, as well as winning the Liga and Championzlig top scorer award, the European Super Cup and the Spanish Super Cup.