Ajaccio0 – 3 PSG: Messi and Mbappé shines in the absence of Neymar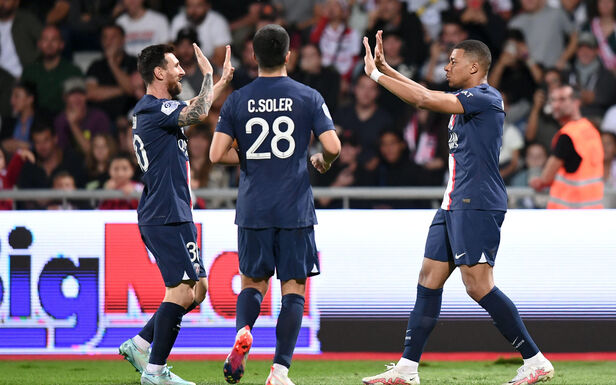 Paris Saint-Germain secured a big win over hosts Ajaxio 3-0 on Friday in match week 12 of Ligue 1.
In the absence of Neymar, Messi and Mbappé were assisters then scorers in turn to offer an easy victory to PSG.
The score remained tight for a long time. Mbappé assisted by Messi had found the opening (1-0, 25th). in the second half the Parisians ended up making their talent speak for themselves thanks to Messi and Mbappé again, who are still just as inspired. assisters then scorers in turn, in the 79th for Messi then in the 82nd for Mbappé.
Donnarumma was protected once again by a four-man defense. It took until the 71st minute as the hosts, Ajaccio, managed their first shot on target. On the other hand, the Parisians, led in particular by a Fabian Ruiz who was more and more comfortable in the diamond-shaped midfield where Soler replaced Neymar, had many opportunities to worsen the score.
This undoubtedly deprived Christophe Galtier of carrying out a greater rotation in order to manage the organizations when four games in two weeks are looming, starting with the visit of Haifa on Tuesday in the Champions League. But Parisians can return from Corsica with a sense of duty well done.
Paris SG kept their top position in Ligue 1 standings with 32 points, while Ajaccio suffered from their eighth loss, to remain in the relegation zone at the 18th position with just 8 points from 12 games.