Bruno Gemarich New Castle luck mascot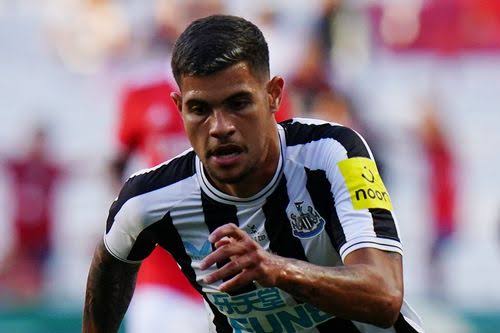 Newcastle management made an exciting deal to include Brazilian midfielder Bruno Gemarich and French Olympique Lyonnais.
The deal is the second most expensive player since the acquisition of Newcastle by the Saudi Investment Fund, and the 24-year-old cost the "Macbes" treasury approximately £37 million.
Thanks to "personality", Gemarich succeeded in his first assignment after arriving in Newcastle, he suffered at the scores level and the team was just around the corner from relegation to the top flight.
At the number level, Gemarich managed five goals in 17 games and set up a first goal of his seasons, and in 8 Premier League games the season (2022-2023) scored two goals and set up the same.
"It's the best league in the world, all the games are close." Gemarich's talent when he was at Atletico Paranaince took the sights of Chelsea and Arsenal, but Lyon of France won the race to win the Brazilian for £18 million.
Jamaresh's figures with Newcastle are the best since his career, playing with Atletico Paranaince for 84 games, scoring seven goals and with Lyon scoring three goals in 71 games. According to British press reports, Gemarich appears to be on track for a bigger stage in his career by moving to Real Madrid.
The Daily Mail said Newcastle would like to renew Gemarich's contract even though he is tied to a contract with the English club until 2026, but the club's management would want to improve the player's salary in order to persuade him to continue. "We are preparing a new contract for Bruno Gemarich, a big player and a big part of our journey," said Newcastle manager Eddie Howe, who also commented on his player's future: "We desperately want Bruno to be happy here.