Manchester City and Brighton Lineup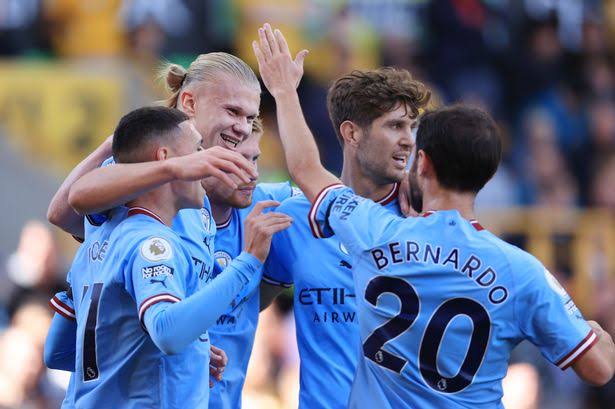 Manchester City and Brighton Lineup
Etihad Stadium hosts Manchester City and Brighton in the 13th week of the Premier League competition.
Manchester City are second in the table with 23 points, while Brighton are eighth with 15.
In this clash, City are looking for a win to dive deep into Golden Square and stay in the recipe to defend their title for the third season in a row and put pressure on the Gunners leaders with 27 points, so he will bring it into full focus for Neil Muradeh.
While Brighton aspire in this game to pick up full points, this requires them to prepare for the best and highest training to try to come up with a positive result.
Manchester City's projected formation comes as follows: Goalkeeping: Ederson. Line of defence: Manuel Akanji – Robin Diaz – Nathan Aki – Joao Cancelo. Midfield: Kevin De Bruyne – Rodri – Bernardo Silva – Phil Foden – Ilkay Gundogan. Offensive line: Erling Haaland.
Separately, the Manchester City club celebrated being named the best club in the world, at the Ballon d'Or ceremony, tweeting on its official Twitter account, "What a night, Manchester City is the best club in the world at the Ballon d'Or ceremony."
Manchester City were awarded the best club in the world during the Ballon d'Or ceremony currently held in the French capital Paris, presented annually by France Football, and Manchester City were crowned Premier League last season under Spanish coach Pep Guardiola while failing to reach the Champions League final.