Everton Lineup VS Crystal Palace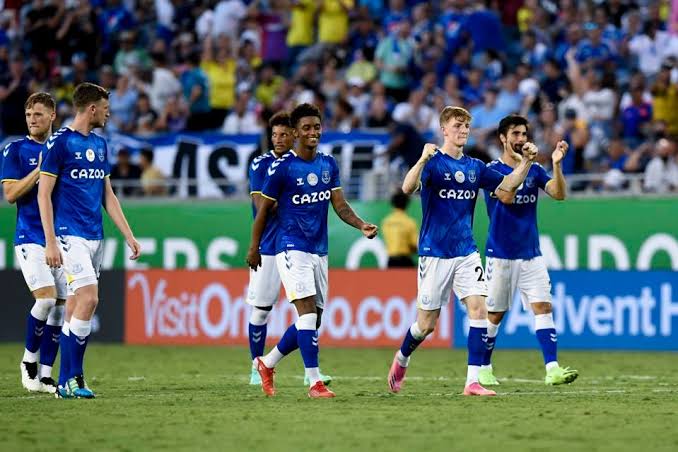 Everton host their counterpart Crystal Palace in the English Football League.
Everton vs Crystal Palace is part of the 13th week of the world's strongest league.
In the "Premiership" standings so far, Crystal Palace are in tenth place on 13 points, with Everton in 15th place on 10 points.
Everton's  Lineup against Crystal Palace
Goalkeeping: Pickford.
Defensive line: Patterson – Cody – Tarkowski – Mykulenko.
Midfield: Diviz – Onana – Ayobi.
Line of attack: Maupay – Jaraa – Gordon
Crystal Palace's projected formation against Everton
Goalkeeping: Vincente Gaeta.
Line of defence: Joel Ward – Joachim Andersen – Mark Geehy – Tyreek Mitchell.
Midfield: Jeffery Schlapp – Sheikh Omar Doucoure – Eberishi Iz.
Offensive line: Jordan Ayew – Odsonne Eduard- Zaha
Everton had lost to Newcastle by 1-0 in the meeting that brought together the two teams at St James' Park.
Newcastle's Miguel Almiron scored in the 31st minute. Newcastle are sixth in the Premiership table with 18 points, while Everton are 15th with 10 points.