Hag's comment on Ronaldo absence Tonight in Man Utd Clash with Chelsea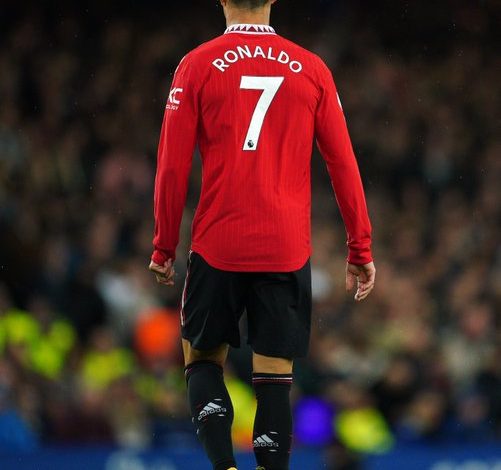 Manchester United manager Eric Tin Hague of the Netherlands commented on the crisis of Portuguese player Cristiano Ronaldo, who excluded him from the team's list to face Chelsea on Saturday in the Premiership after he refused to play as a substitute against Spurs, leaving the field before the end of the game.
Manchester United striker Cristiano Ronaldo says he will continue to work with his team and will return to his ranks soon, after the club announced that Don will not be on their list for the next game.
Ronaldo, a substitute who was not involved in Wednesday's 2-0 win over Tottenham Hotspur, headed to the tunnel leading to the locker room with a few minutes left after coach Eric Ten Hague left him back on the bench.
"I will rely on Cristiano Ronaldo for the rest of the season," Tin Hague said, during remarks highlighted by European journalist of the month and transfer expert Fabrizio Romano on his Twitter account.
He added: "He's out of the Chelsea game, and then he'll continue with us. I'm open to this. his absence struck him for me, as Cristiano remains an important part of the team, and I rely on him ".
"Ronaldo is training to stay fit and prepare for the next match against Cherif in the Europa League."
On the possibility of Donne's return to United's team training next Monday, Tin Hague replied: "We'll talk first.. Will the absence be longer? I don't think so.. I don't want to miss him, I want him to be on the team and be involved, because he's influential. "