Southampton 1 – 1 Arsenal: Premier League' leaders stumble at St Mary's Stadium
Xhaka opened the score for the visitors, but the Saints leveled thanks to Stuart Armstrong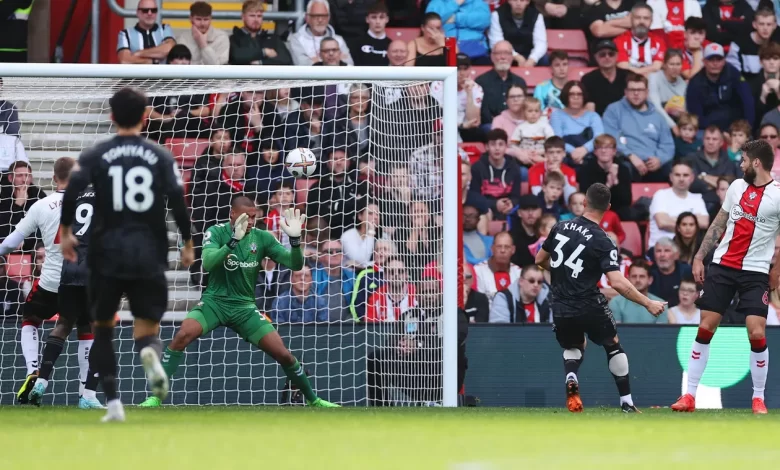 Pep Guardiola's City is now two points behind Mikel Arteta's Arsenal, the current Premier League leaders, as the Gunners failed to pass the test in Southampton after 1-1 this Sunday against at St. Mary's Stadium.
In a weak second half, the Gunners allowed the Saints to come back in the game, through Stuart Armstrong, to level the goal that Granit Xhaka had scored in the first half.
Arsenal starred in a good shape during the first half, in which they were ahead thanks to a great goal of Xhaka. The Swiss midfielder scored, in the 11′, when White and Saka created the play and Xhaka finished with a great shot.
Aside from this goal, the Gunners created a lot of danger, as on several occasions, most of those chances were wasted by Gabriel Jesus, the visitors didn't score as many as they should, which led them to pay the price when Southampton reacted well in the second half.
After the break, Southampton took control of the game with drive and speed, ended up saving a point. In 66′. Elyonoussi assisted Stuart Armstrong, as the Scottish shot beats Ramsdale.
After Stuart Armstrong's goal, Arsenal failed to overturn the match in their favor. Kieran Tierney was one of the few who gave more energy to the Premier League leader's game. The truth is that Southampton had taken the ball from Arteta's team and even fought to get the winning goal.

In the end, Arsenal missed the chance to restore their four-point lead at the top of the Premier League as Southampton came from behind to draw 1-1 at St Mary's.
The Gunners are on top of the league with 28 points, while Southampton Kept their good form as the team is unbeaten in the last three league game, recording a total of five points to rise to the 15th place in the table with 12 points.