Ronaldo Settles His Stance With Man Utd Today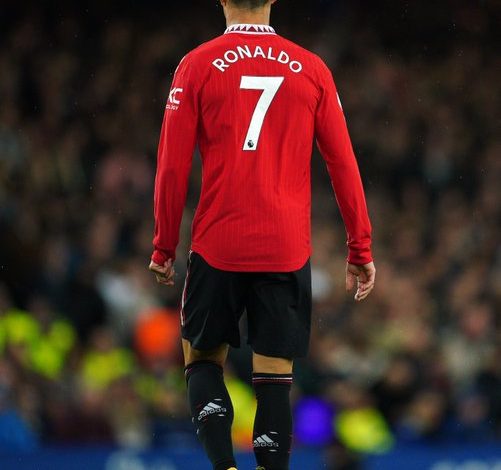 Press reports revealed a crucial meeting between the Portuguese Cristiano Ronaldo, the Manchester United striker with the Dutch Eric Ten Haag, the team's technical director, to determine Don's position on returning to team training and resolving his fate, after the crisis they had experienced during the days.
The Sun newspaper confirmed that Ronaldo will meet with head coach Tin Haag on Monday to discuss the recent problem between the two parties and resolve his stance on returning to first team training, as well as with the Red Devils.
Ten Hag is not opposed to Cristiano Ronaldo returning to the team's training, but provided he starts apologizing and expressing remorse first for what he did.
Reports have predicted that Ronaldo will leave Old Trafford Castle during the next winter Mercato, given Chelsea's interest in obtaining his services.
Ronaldo was banned by the manager during his side's 1-1 draw with Chelsea at Stamford Bridge, and the suspension for the Portuguese's exit in the tunnel came before the full-time whistle during United's 2-0 win over Tottenham Hotspur on 20 October at Old Trafford.
Manchester United is considering avoiding Ronaldo's contract; Because of the crisis he entered with coach Eric Ten Hag, as well as his level has declined dramatically this season despite his very high salary.
According to the Sun, Manchester United will lose nearly £10 million if they decide to terminate Cristiano Ronaldo's contract in January.
If Manchester United decide to terminate the player's contract in January or even earlier, they will have to pay the player until the end of the season, with their contract expiring in June 2023.
Manchester United are sixth in the Premier League table with 20 points.