Emery negotiates with Aston Villa, who will pay 6 million to Villarreal
The English club offers him a long-term project that would allow the Basque coach to join for five seasons. The Yellow Submarine would have an economic surplus and his replacement would have a 'pre-season' ahead of the World Cup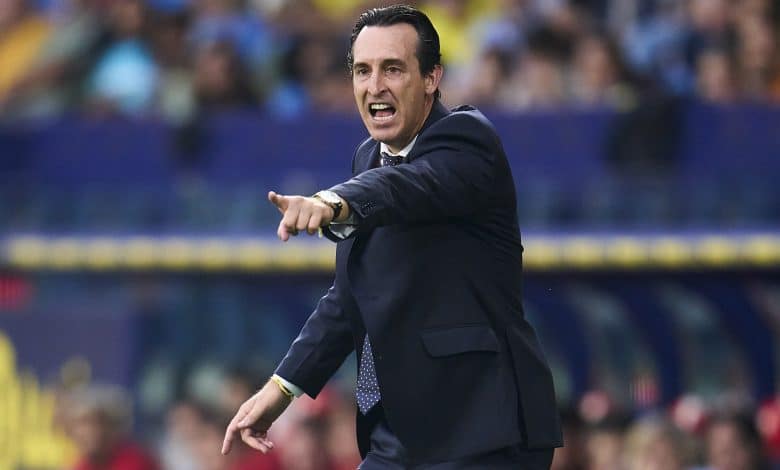 The Premier League once again tempts Unai Emery. If a year ago it was Newcastle who considered signing the Basque coach, now it is Aston Villa who are tempting him to replace Steve Gerrard with a long-term project, with a five-season contract. In fact, as Spanish outlet AS reported, the Birmingham club is prepared to pay the 6 million euros which is the release clause in his current contract. Villarreal are aware of the interest of the English club in their coach since last week and seriously contemplates the possibility of him leaving the club.
Emery has a good chance to come back to the Premier League after his European successes at Sevilla and Villarreal, and also knows the competition after his time at Arsenal. But Emery has also found in Villarreal his suitable match, a club where he can work with ambition and peace at the same time, where he can perform on medium- and long-term project.
A year ago, Emery already received an offer from Newcastle, a circumstance that Villarreal did not like, although finally the coach kept his commitment to the yellow club after a telephone conversation with club president, Fernando Roig, after a Champions League game. Villarreal understood the coach's position and the harmony remained between both parties. Now, the yellow club, should Emery leave, would have an economic surplus to find a substitute and the advantage of having a month and a half of 'pre-season' due to the World Cup break
Aston Villa are determined to pay Emery's six million euros to break his contract. the Basque coach is close to join the Premier League team, a club that invested 70 million euros in signing last summer and offers the option to sign more players in January. The operation could be made official soon.


The Villa also thinks of Ruben Amorim and Thomas Tuchel

Sporting Lisbon coach, Rúben Amorim and former Chelsea coach, Thomas Tuchel, are also on the agenda of the Birmingham club. The German has already rejected the proposal to take the charge at Villa Park, according to French outlet, L'Equipe.
Portugal's Amorim has aroused interest for his performance with Sporting Lisbon, according to BBC. Amorim, 37, is one of the most sought young coaches in Europe. his team are currently fourth in the Portuguese league and third in the group stage of the Champions League with possibilities to reach the knockout stage.