Liverpool's star Joe Gomez said Man City may have contributed to him securing of an England World Cup place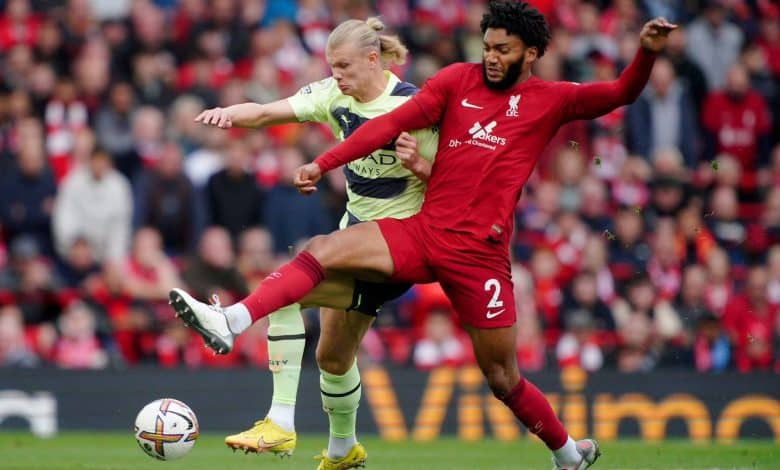 By Maria Mark
In Liverpool's victory over Manchester City earlier this month, Joe Gomez stood out, and England boss Gareth Southgate would have been there to observe before the World Cup.
In Liverpool's 1-0 victory over Manchester City, Joe Gomez's performance led former Reds defender Glen Johnson to declare him the finest center-back in England. If Gomez keeps putting on performances of this caliber, Johnson has urged Three Lions boss Gareth Southgate to include him in his team for the 2022 World Cup.
The 25-year-old was voted Man of the Match as Liverpool extended their dreadful record at Anfield and terminated Man City's unrelenting winning streak. And with the World Cup season approaching, Southgate would have undoubtedly taken notice of him as he assembles his preliminary squad.
This winter, John Stones and Eric Dier are expected to line together in a back three, but the third position is up for discussion. Harry Maguire, a regular starter, has only recently returned from an injury and is currently in poor form. Ben White and Conor Coady are vying to replace him in the lineup. Johnson, meanwhile, has emphasized Gomez's chances.
He said to Midnite: "When I was watching Gomez play against Man City, I was certain that he would be re-inducted into the England World Cup roster. Against top competitors, he had the upper hand. I believed he was England's top center-back at the time."
The next week, in the 1-0 loss at Nottingham Forest, Gomez's performance was the exact antithesis of his masterful display against the champions. Johnson gave focus and potential complacency as his reasons, but he claimed that if the Reds star could regain that level before England's flight to Qatar, he would start the team at the World Cup.
Johnson continued, "But you can't perform at that level and then play like he did against Forest the week after.
"It only requires focus. Perhaps Liverpool took Nottingham Forest for granted and let up a little bit, but if he can recapture the form he displayed against Man City, he should start for England in my opinion."
In the upcoming days, Southgate is anticipated to name a preliminary 55-man group before reducing it to 26 players and travelling to the tournament, which will be his third significant managerial test. Gomez will almost probably be included in the provisional list, but it is still unclear if he did enough to be included in the final roster.
Gomez's playing time might be cut back once Joel Matip and Ibrahima Konate are well again. However, he'll probably have a few more opportunities to shine before Southgate makes his ultimate choice in early November.