Zidane Blows It Up: So Soon I'll Be Back Training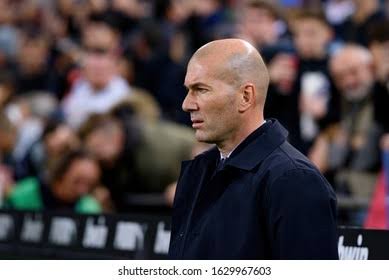 When Zidane was asked on Tuesday about his plans to return to training, he responded with an answer that made millions around the world very happy: "I'll be back, I'll be back very soon, closer than you wait. I'll be a coach very soon and you just have to wait a little bit to know everything. "
Zidane and to increase anticipation about his future, and when asked what teams he might train in the future responded shockingly, it will make you feel the fire of longing to see what happens in the next few days, but don't worry, we will give you the healing answer that will show you his future.
"When I was a player, I was able to choose the club I like to play with, but today as a coach, I don't have 50 clubs I can train. There are only two or three clubs in the world that I can work with, and there is something very important for everyone to know, if I come back to lead a team, it will be in order to win trophies. I say that with a lot of humility, and therefore, I can't go anywhere "
Well, what is the identity of that two or three clubs? A pro-Zidane answer that justifies his disagreement with Manchester United's training will clarify a lot of things
"United, well, I can't deny it. I'm someone who understands English very well, but I'm not fully good at it and that's a big handicap. I know very well that there are coaches who accept to work in clubs that don't master their language, but I work very differently. In order to win, it takes into account a set of details, I know very well what he likes to do to win, and language for me is crucial in that "
Well, now we can exclude all English clubs from the Zidane list, and considering that Real Madrid is a Muslim destination for him, who is the second destination? At the club level, there is one club that can win, master its language and work in, who is it?
The answer is easy: Juventus, who has spent 5 years as a player and has confirmed on many occasions that he will not close the door to working within him…
But what about his biggest dream and the third destination that is already his potential destination in a large proportion? For Zidane, the biggest dream is to correct the error of the last shot of his career, which was his insult to Matirazzi with the France team by coaching the French team and achieving the titles with him
"Of course I want to coach France and I hope it will happen one day. When? It doesn't stop.